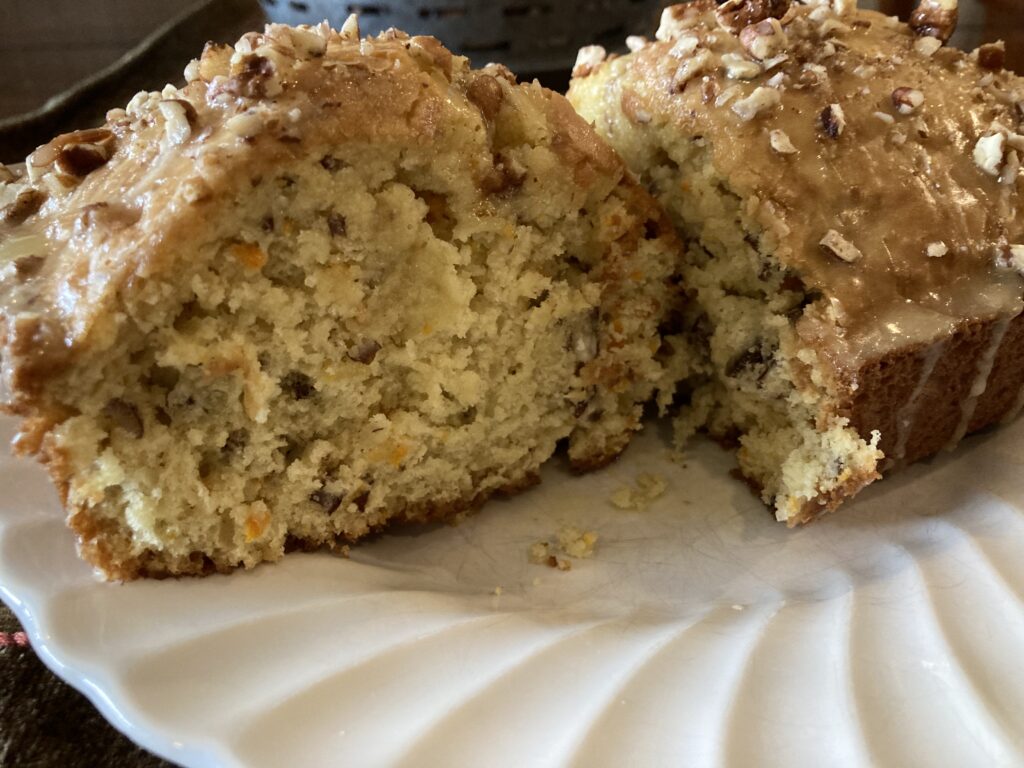 3/4 cup sugar
1/2 cup milk
1/2 cup orange juice
1  large egg
2 tablespoons butter, melted 
2 tablespoons freshly grated orange zest
2 cups all-purpose flour
1 teaspoon baking powder
1/2 teaspoon baking soda
1/4 teaspoon salt
1/2 cup chopped pecans.
Mix in a stand mixer all ingredients except pecans.
Fold in pecans. Spray a loaf pan with non stick spray. Pour batter into pan and bake in a 350 degree preheated oven for 45-50 minutes.
Remove from oven and cool on a wire rack for 10 minutes. Turn loaf out of pan onto rack. Place aluminum foil under rack to catch glaze drippings. Let loaf cool for 20-30 minutes.
Drizzle glaze over loaf. Sprinkle with crushed pecans.

Glaze
1 cup powdered sugar
Orange juice.
Using a mixer, blend sugar and enough juice to thin to desired consistency.
Delicious!