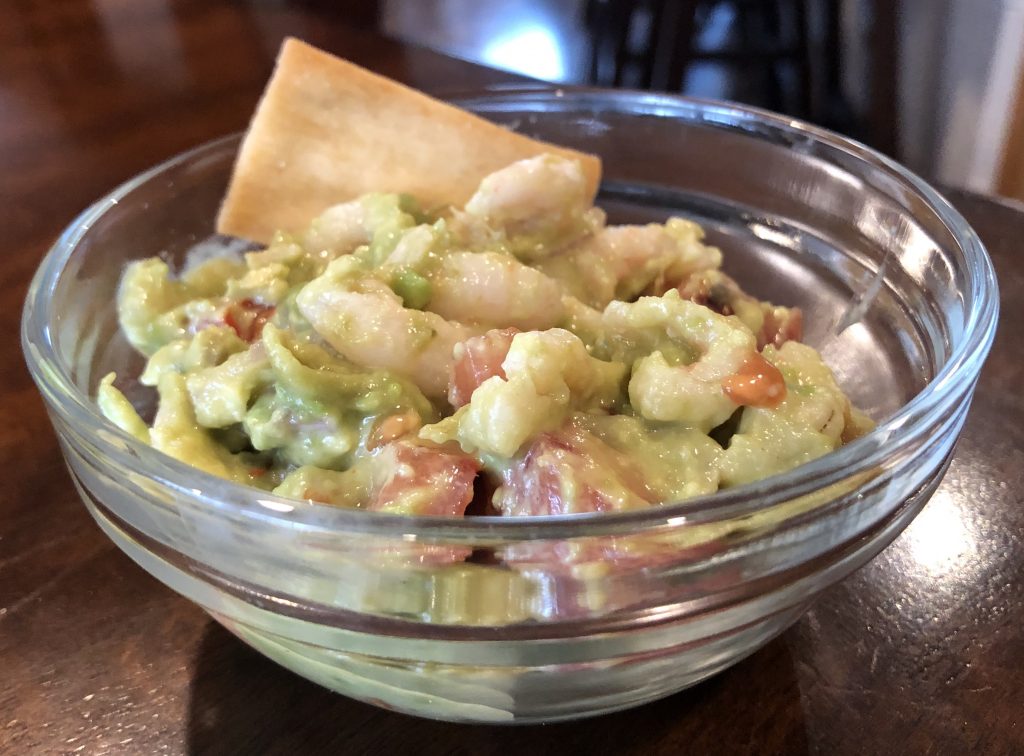 This is a kicked up version of guacamole. I love regular guacamole, but I came up with this version and kinda love it even more.
Cut in half 4 ripe avocados. Remove the seeds and scoop out the meat into a mixing bowl. Lightly mash it with a fork, but leave it kind of lumpy. Using a sharp knife, cut one large Roma tomato into small cubes and add to the avocado. Hand chop into tiny pieces 1/4 of a small shallot and stir into the avocados and tomatoes and add about a cup of frozen or fresh salad shrimp. Stir gently. Add 2 teaspoon lime juice and mix. Season to taste with salt and red pepper flakes.

Serve with thin pita chips.

TIPS;
This is easy and quick to make. You can easily increase the amounts of ingredients to make bigger batches.

Make sure to hand chop the ingredients. Using a chopper will make it too runny. You want it to be chunky.

Cover and keep refrigerated until serving.
You could serve it with restaurant style tortilla chips instead of the pitas, but I like the pitas best.