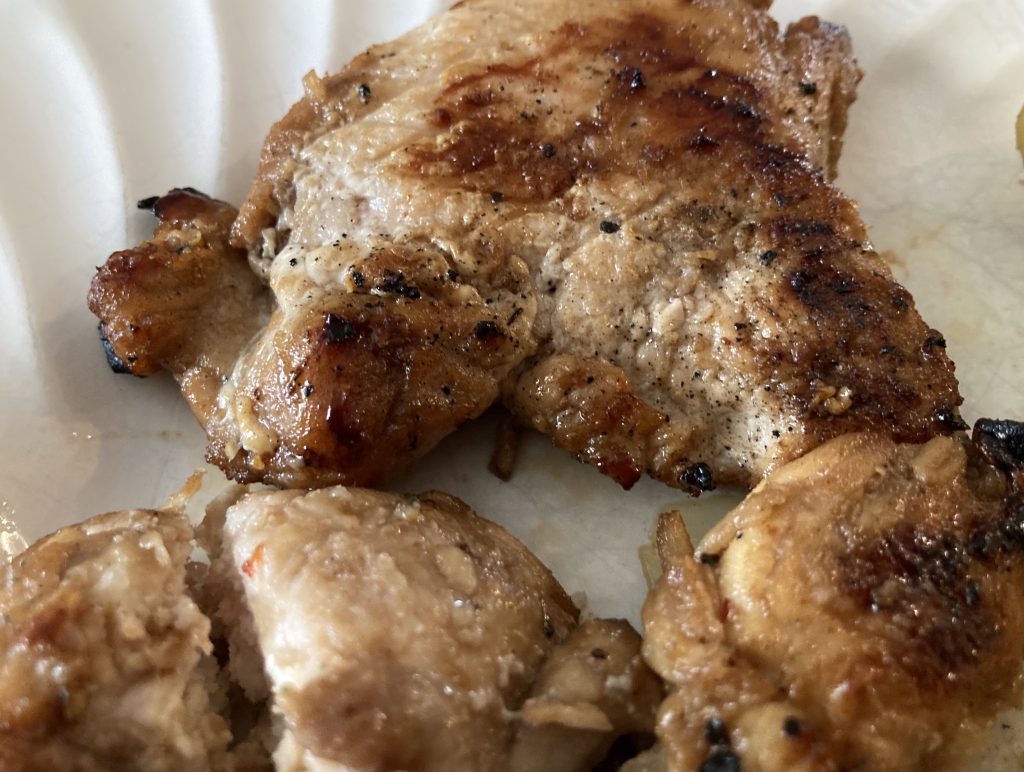 2 lbs. Chicken Breasts Tenders, or Thighs
1/3 – 1/2 cup Avocado or Olive Oil
3 Tablespoons Fresh Lime Juice
3 Tablespoons Aminos
2 Tablespoons Balsamic Vinegar
1/4 cup Brown Sugar
1 Tablespoon Worcestershire Sauce
1 tablespoon Minced Garlic
1 1/2 teaspoon Spicy Sea Salt
1 teaspoon Cracked Black Pepper
Using the ridged side of a meat tenderizer pound out flat the chicken breast or tenders. This will help chicken to cook more evenly. Pat dry with a paper towel and set aside.
In a medium size mixing bowl combine marinade ingredients and pour into a ziplock bag. Add chicken, seal and massage bag to coat chicken. Lay bag flat on a plate and place in refrigerator for 4-5 hours or overnight if you want it ready to grill next day.
I use a gas grill so first I spray the grates with non-stick spray and turn grill on highest temperature to heat. Turn down to the lower temperature to grill chicken.
Using tongs, remove chicken from marinade and place on the grill. Grill for 4-6 minutes on each side.