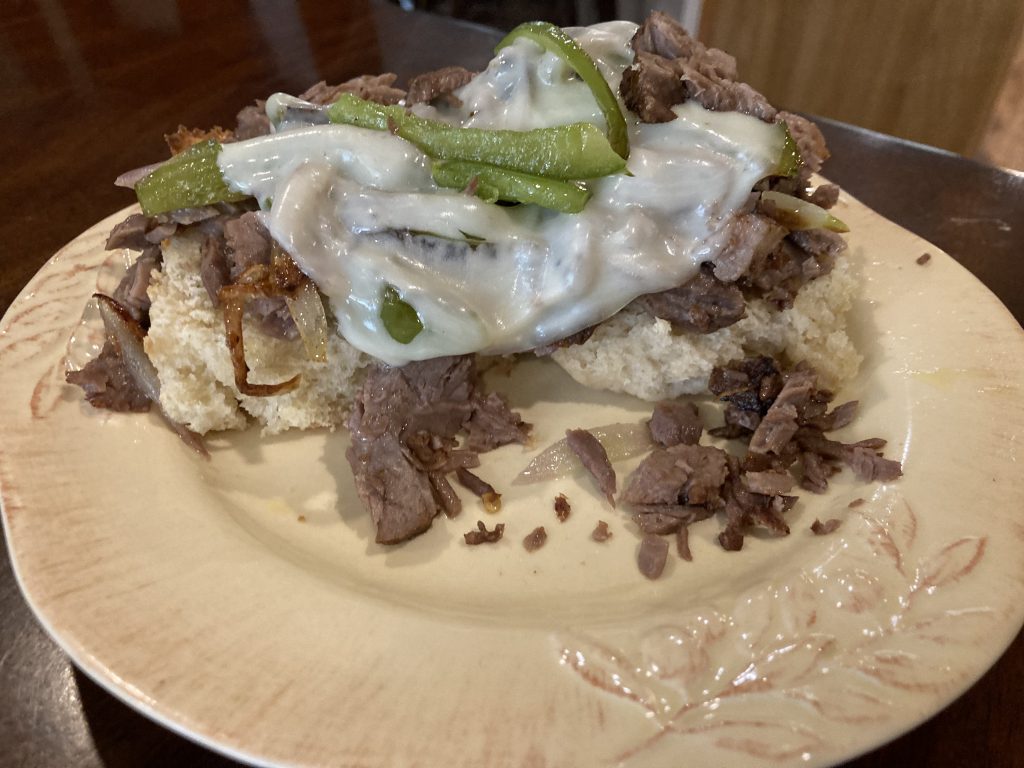 I'm a cook that always uses what I have leftover or on hand. For this Ma's version of a Philly Cheese Steak I made a few adjustments to the traditional sandwich.
I had leftover tender roast beef and some left over yeast buns (see Dotchie's Air Buns on the website).
In a sauté pan melt a tablespoon of real butter. Add thinly sliced bell pepper and shallots. Sauté until tender. Season with a little fresh ground sea salt. Remove peppers and onions and set aside. Add thinly sliced beef and sauté to heat through.
Slice the buns in half and toast to a golden brown.
Place the toasted buns side by side on a plate. Top with beef and then with onions and peppers. Cover with a slice of provolone cheese. Microwave for just long enough to melt the cheese.
Serve hot, yum!