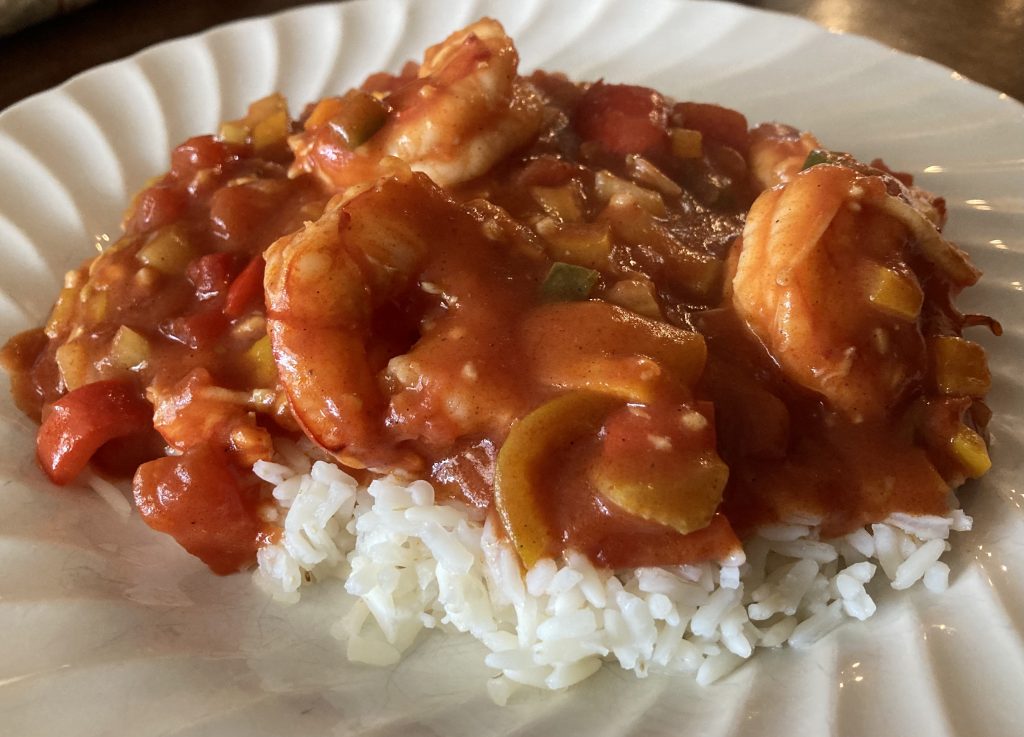 This Shrimp Creole was easy to make and pretty delicious.
Here's what you'll need.
1 pound medium to large shrimp shelled and deveined
1/2 cup finely diced white onion
1 cup diced red,yellow and orange pepper
1/2 cup diced celery
1 diced jalapeño (remove stem, seeds and membrane)
2 tablespoons minced garlic
3 tablespoons real butter
2 tablespoons corn starch
1 14.5 oz can diced stewed tomatoes
1 8 oz can tomato sauce
1 tablespoon Worcestershire Sauce
1 teaspoon chili powder
1 teaspoon Smokey paprika
1 teaspoon sriracha or other hot sauce
Fresh ground sea salt and corse ground pepper to taste.
2 packages 10 minute white rice
Melt butter on medium heat in large skillet. Add onions, peppers, jelapeno and celery and sauté until tender.
Add shrimp. Stir in corn starch and stir to coat. Add remaining ingredients stir to blend and simmer on medium heat for 15 minutes.
Prepare rice according to package directions.
Serve Shrimp Creole spooned over rice.
Yields 4 servings.
TIP:
If you like a spicier Creole add more sriracha as needed.