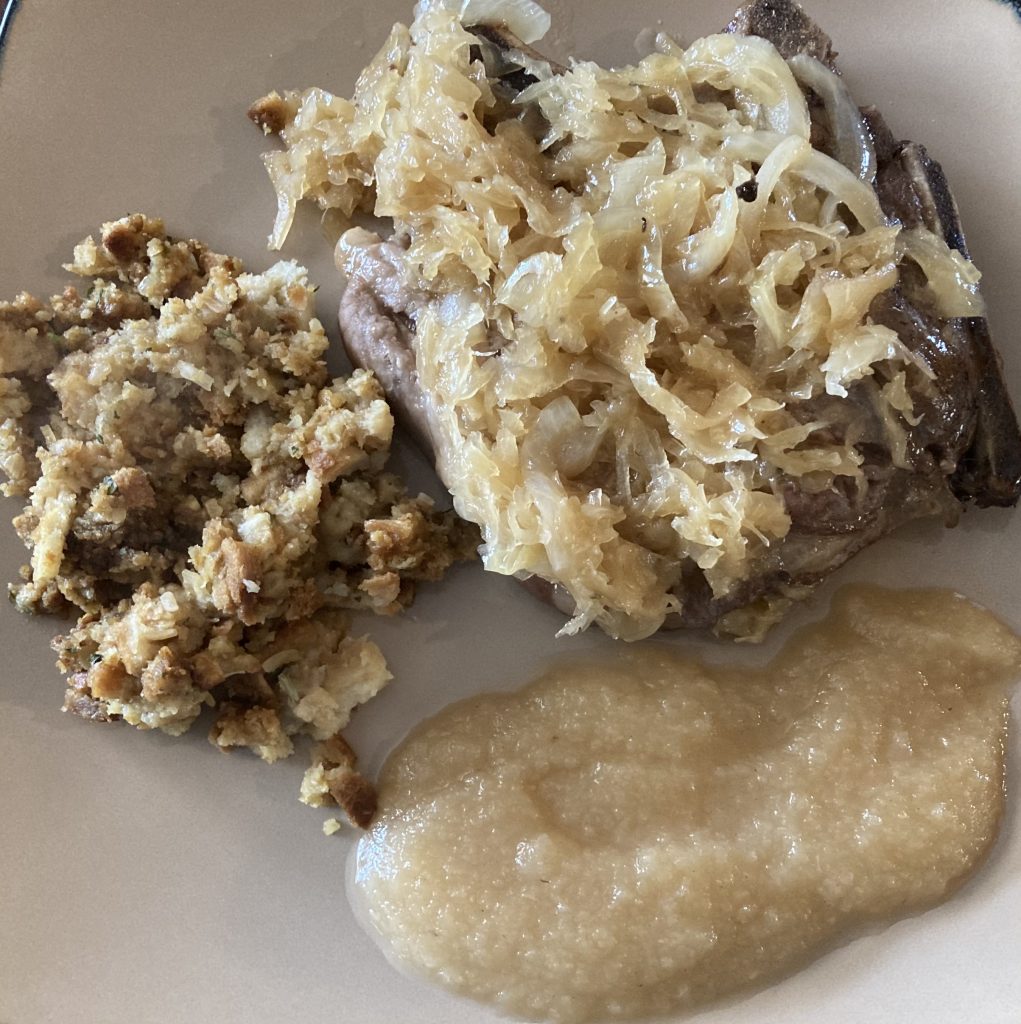 Taste Tester Tom recalled this dish as a favorite from his childhood. So – I gave it a try based on his recollections. He said I nailed it! Winner Winner.
I used bone-in chops but I think boneless would be better.
Here's what you'll need.
Olive oil
4 boneless center cut pork chops
1 cup sauerkraut
1/4 quarter sliced white onion
1/3 cup brown sugar

Heat olive oil in a Dutch oven. Brown chops for about 5 minutes on each side. Remove form Dutch oven and set aside.
Drain and rinse sauerkraut and place it in the bottom of Dutch oven where you browned the chops. Top with sliced onions and brown sugar. Place the chops on top is sauerkraut mixture, cover and bake in a preheated 350 degree oven for 30 minutes.
I served the chops topped with the sauerkraut mixture. I used apple sauce and pork stuffing mix as a side. Once I spooned up the stuffing I drizzled over it a little of the drippings left from the chops. Tasty!