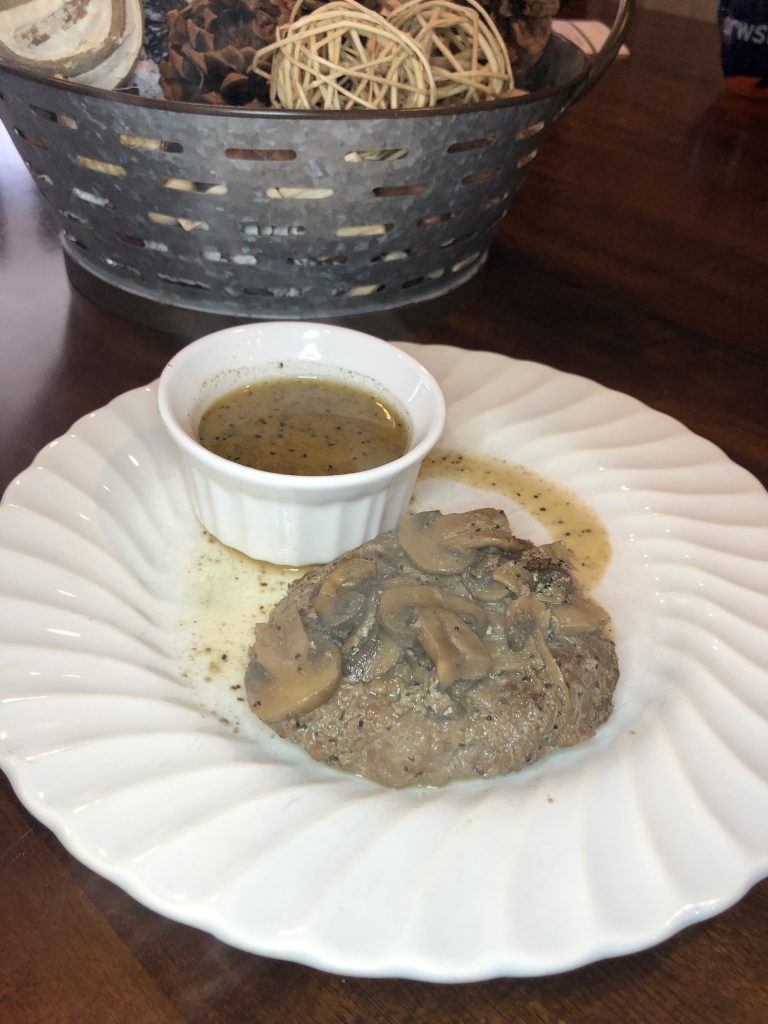 Tenderized round steak (cube steak) has a delicious flavor. It can be prepared in many different ways, but the goal is always the same. You want it to be tender – and
flavorful.
This pepper and mushroom version achieves that goal. Yum!
Here's what you'll need.
4 medium size cube steaks
course black pepper
2 tablespoons olive oil
12 baby Bella mushrooms thinly sliced
2 cups beef broth
3/4 cup heavy cream
sea salt to taste
Using a paper towel pat each steak dry. Coat with pepper. Heat olive oil in a Dutch oven. Sear steaks on both sides. Remove from heat and set aside. Reduce heat to medium. Add mushrooms to Dutch oven and sauté. Add broth and cream and salt to taste. Return meat to Dutch oven. Cover and place in a preheated 350 degree oven for 1 hour.
Yields 4 servings
Top with mushrooms and gravy.