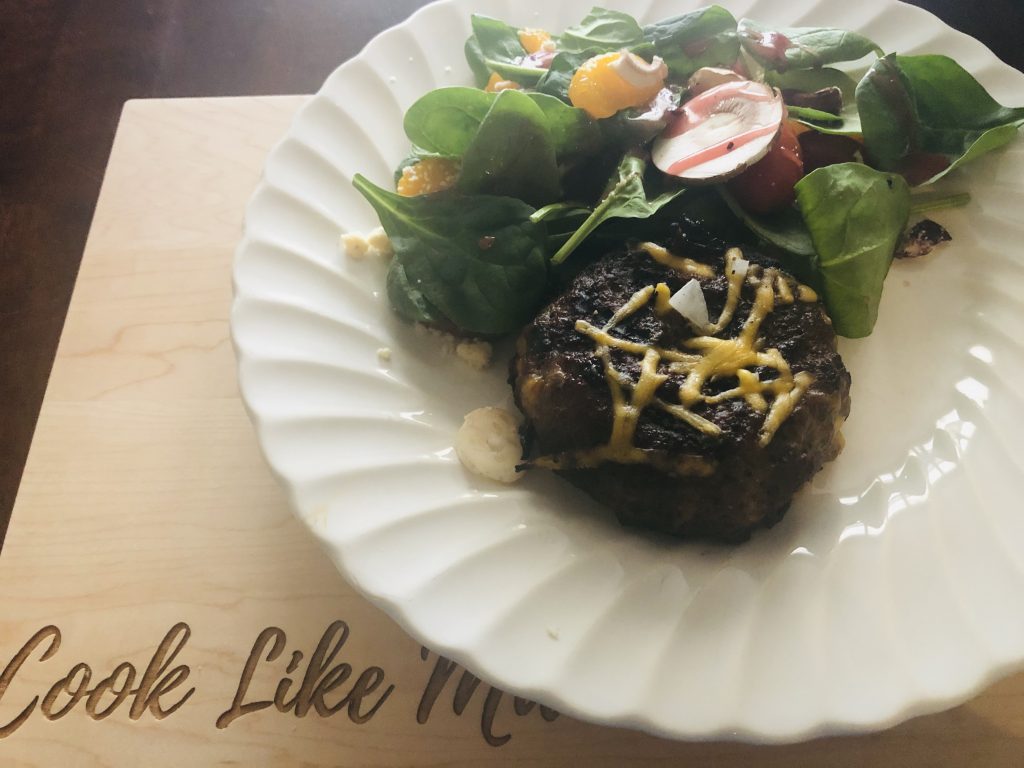 This twist on a regular cheese burger is really good. The Cheese Stuffed Burger has a melted cheese and onion filling that perks up the traditional cheese burger.
Here's what you'll need.
1 pound lean ground beef divided into quarter pound portions
1/2 white onion chopped
1 cup shredded cheddar cheese
spicy sea salt
coarse ground black pepper

Divide each quarter pound portion in half. Make 2 patties. Make a well in the center of the first patty. Fill the well with chopped onion and 2 tablespoons cheese. Season with sea salt and pepper. Place second patty on top and seal together edges of both patties. Make an indentation on top patty to insure even grilling.
Repeat with remaining meat.
Grill burgers on medium heat. Grill 6 minutes on each side. Reduce time to 4 minutes on each side for a less well done burger. While grilling final side, sprinkle the top of each burger with a small amount of cheese and onion.
Grill with lid of BBQ down.
Serves 4
These burgers are good served plain or with ketchup or horseradish for dipping.