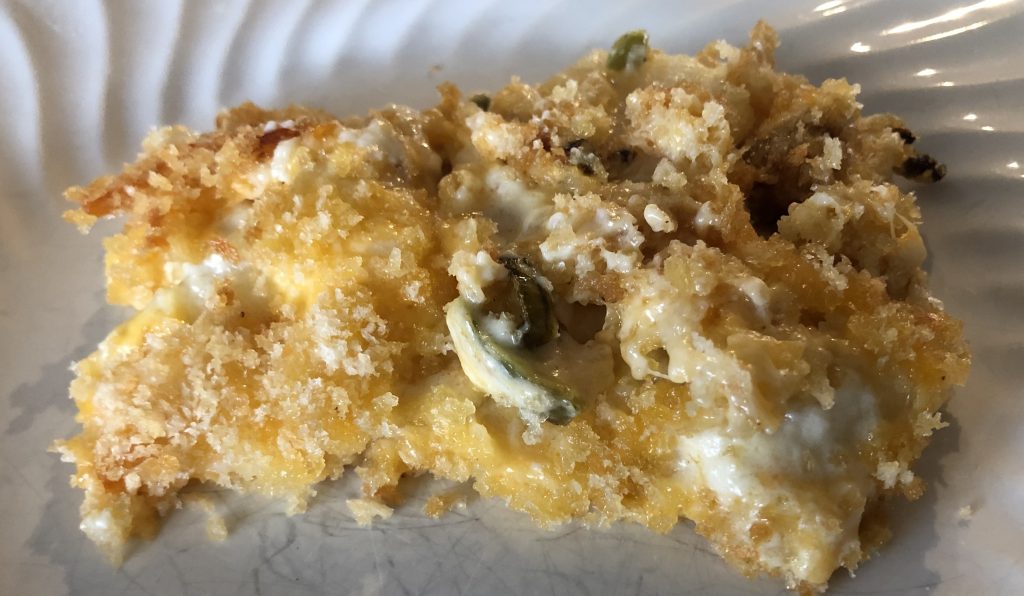 These aren't the typical scallop potatoes. They have a spiced up flavor with just a hint of heat.

You'll Need:
4 medium potatoes
1 chopped jalapeño pepper with stem , seeds, and membrane removed
1 chopped shallot
2 tablespoons real butter
1 1/2 heavy cream
1/2 cup milk
3 tablespoons flour
1 teaspoon spicy sea salt
2 cups shredded sharp cheddar (divided)
3/4 -1 cup panko bread crumbs
Peel and thinly slice potatoes. Set aside. Melt butter and add jalapeño and shallot. Sauté until tender. Spray a 5 quart casserole dish with non-stick spray. Heat milk and cream in the microwave to warm. Whisk the salt and flour into the cream and milk until blended.
Add 1/3 of potatoes to casserole dish. Add a 1 3rd of shallots, jalapeño, milk and cheese and stir. Repeat until all potatoes are used. Top with remaining cream, and cheese. Top with panko and dress with a few of the shallots and jalapeño. Drizzle with any remaining butter left in sauté pan.
Cover and bake in a pre-heated 350 oven for 1 hour to 1 hour 20 minutes until potatoes are tender.
6-8 Servings