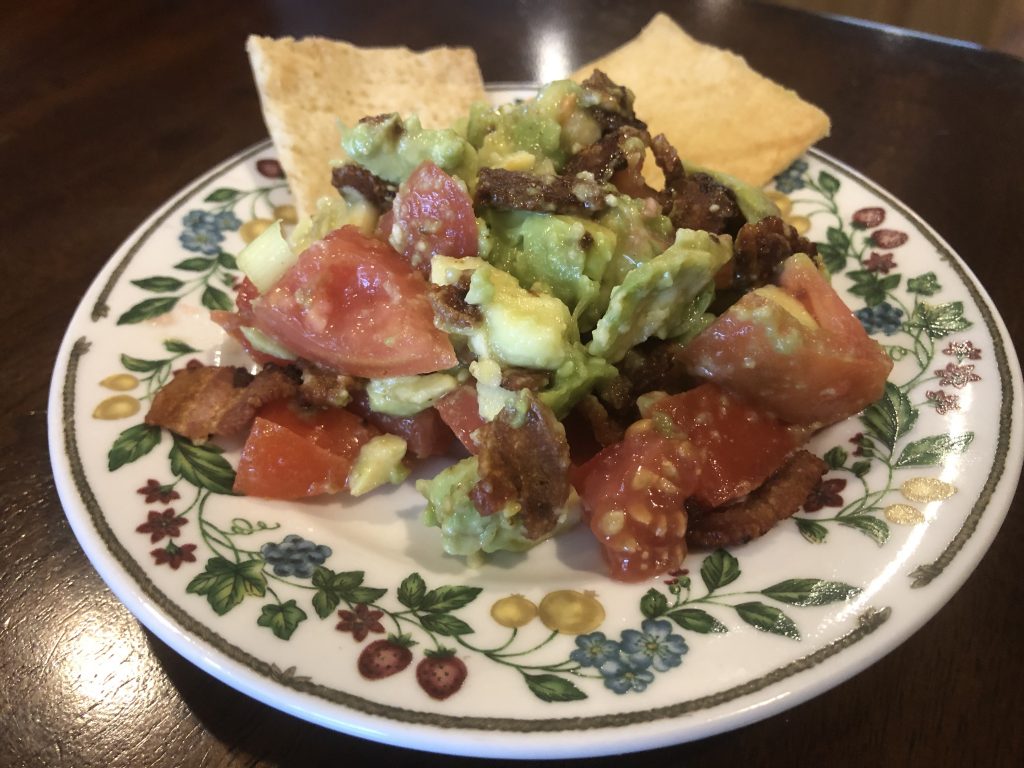 This is a quick and tasty salad made from all fresh things. Delicious!
In a large mixing bowl put four avocados that have been peeled and cut into cubes. Stir in 2 to 3 fresh Roma tomatoes which have been cut into cubes. Add two chopped green onions using both the white and the green parts of the onion. Season with spicy sea salt to taste and fresh lime juice to taste. Cut four strips of thick cut Smokey bacon into tiny bite-size pieces and fry until crisp. Remove from pan and place cooked bacon on a paper towel to remove excess bacon drippings. Add bacon to tomato/ avocado mixture and gently combine.
Serve cold with pita chips.
TiPS;
Make this salad the day you serve it. Avocados tend to darken if made ahead of time.
Use very fresh and and firm tomatoes.