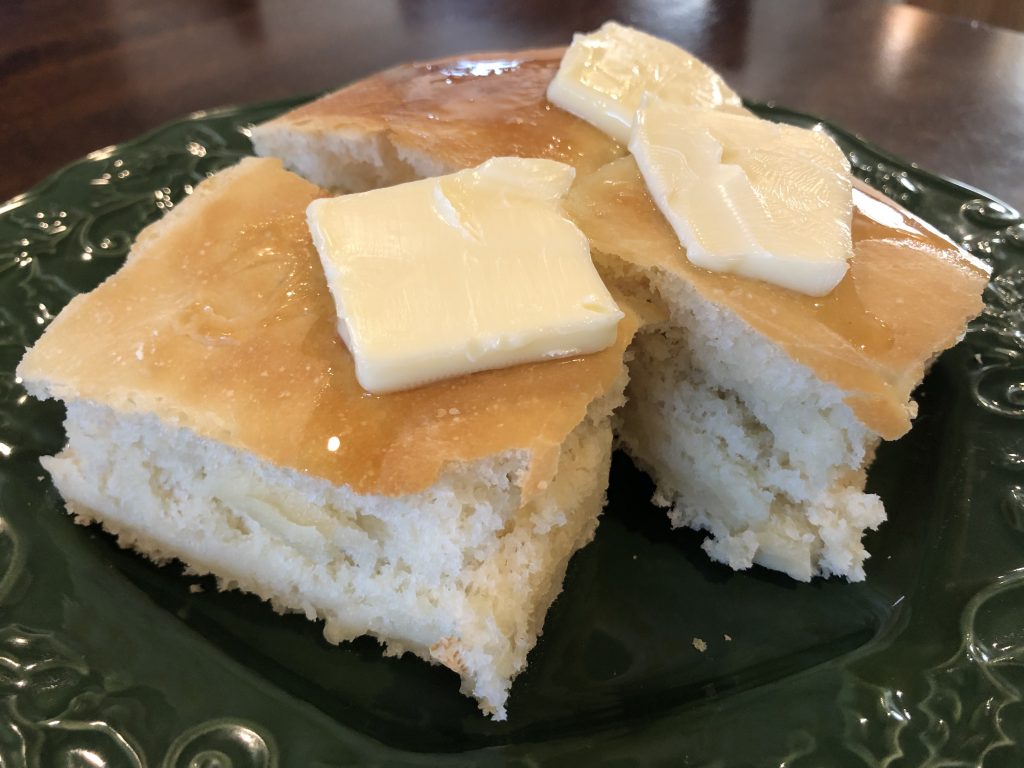 Dotchie McCaskey Bruski was one of the best women and one of the best cooks I've ever known.
In the 1970s when we moved to Beach for the first time, it was Dotchie that took us in as her own. She was mom to me and grandma to my kids. We spent special days and holidays around that big table at her and Papa's farmhouse back then. The food that Dotchie served up was the best ever.
So when recently Dotchie's daughter Jean gifted me with some of Dotchie's cookbooks it was a wonderful gift. Best of all, on some of the blank pages I've found handwritten recipes that Dotchie wrote herself.
Today I tried her famous Air Buns – named because of how light they are when baked.
Unless you've got all day to devote to making these beauties, you best wait for another day to try them.
In a mixing bowl combine 1/2 cup lukewarm water, 1 envelope of yeast and 1 teaspoon of white sugar. Set aside for 10 minutes in a warm place.
In a large mixing bowl combine 2 tablespoons vinegar, 1/2 cup white sugar, 1/2 cup vegetable shortening,1 teaspoon salt , 3 1/2 cups lukewarm water and mix. Add raised yeast and 9-10 cups of flour mixing to blend. Transfer to a floured surface and sprinkle with more flour as you knead the dough. Knead until smooth.
Transfer dough into a greased bowl. Cover and let rise in a warm place for 2 hours. Punch down and let it rise for 1 more hour.
Shape into buns and place in large baking pans or cookie sheets. Allow it to rise for 2 more hours.
Bake in a pre-heated 400 degree oven for 15 minutes.
Yields 24 buns.
TIPS:
Use a wooden spoon when mixing yeast breads.