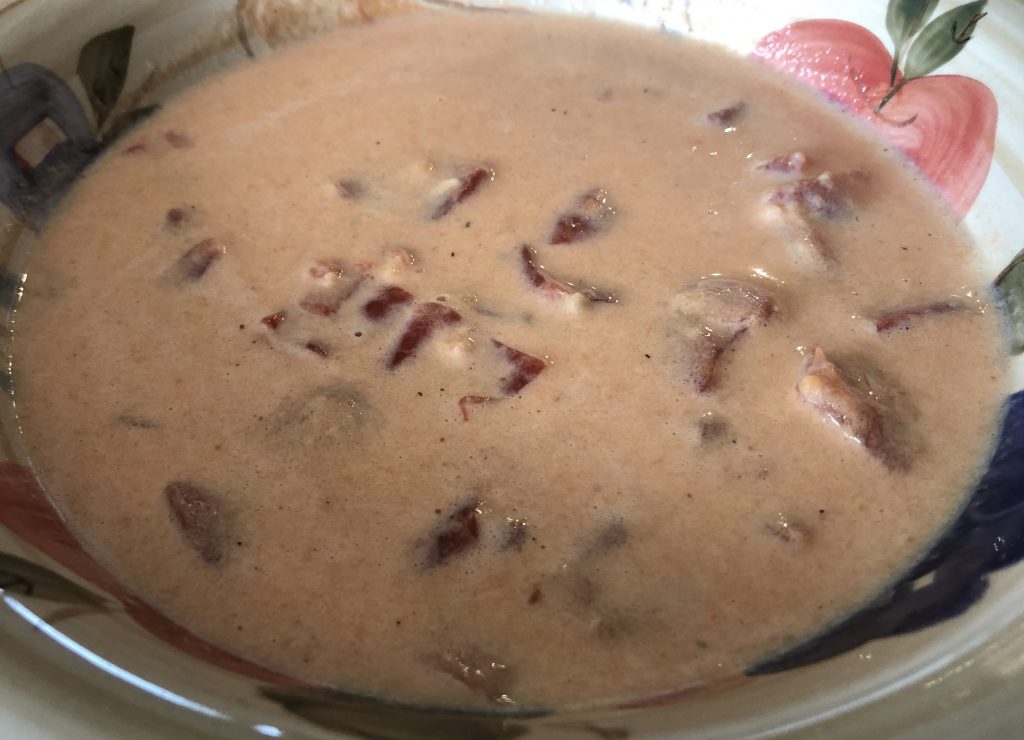 Bring a large kettle of water to a boil. Remove water from the heat and put six large tomatoes into the water. Leave the tomatoes in the hot water for about 5 to 6 minutes. Remove them from the water and easily slide the skins off of each tomato.
Place the peeled tomatoes and one cup of water into a large soup kettle. Simmer on medium heat until the tomatoes begin to cook down. Mash the tomatoes with a potato masher to achieve a stewed tomato consistency. Stir in 2 cups heavy cream and blend well.
Remove soup from heat and blend with a handheld beater. If you don't have a handheld beater use a blender. Blend until creamy. Return to heat and stir in one 14.5 ounce can of diced tomatoes. Season to taste with spicy sea salt and fresh ground black pepper.
VARIATIONS:
Serve hot with your favorite crackers or warm bread. It's also the perfect companion to grilled cheese sandwiches for dipping.
For a different flavor add fresh or dried basil when simmering.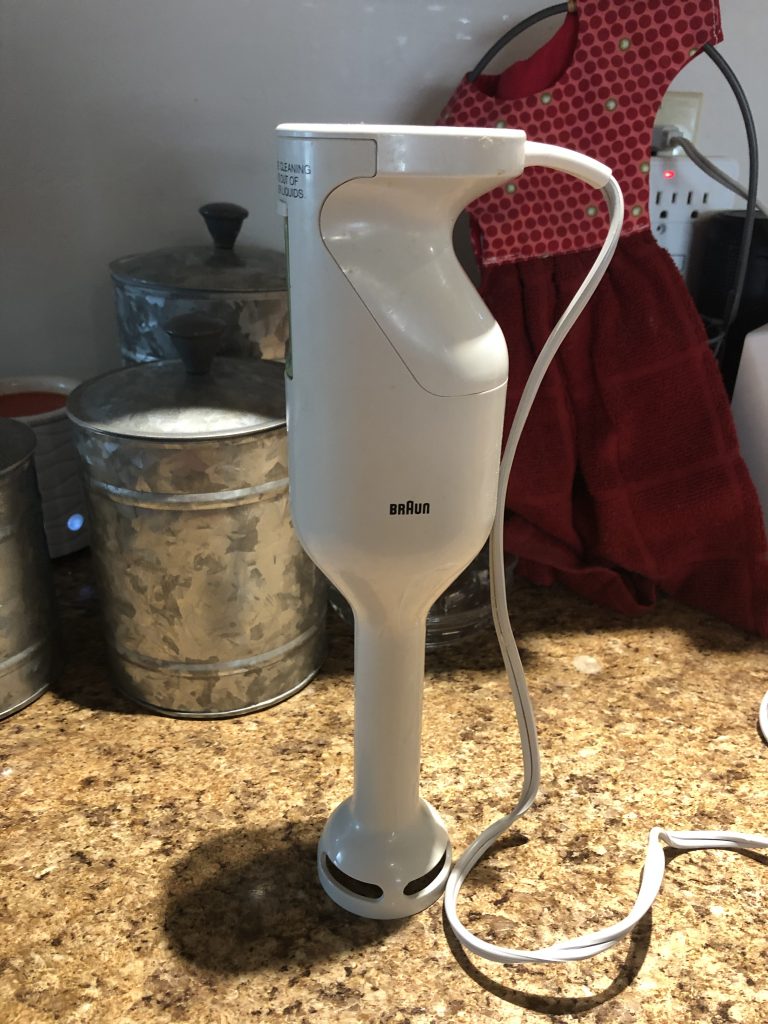 This is the handheld beater I use. It's convent and works great.