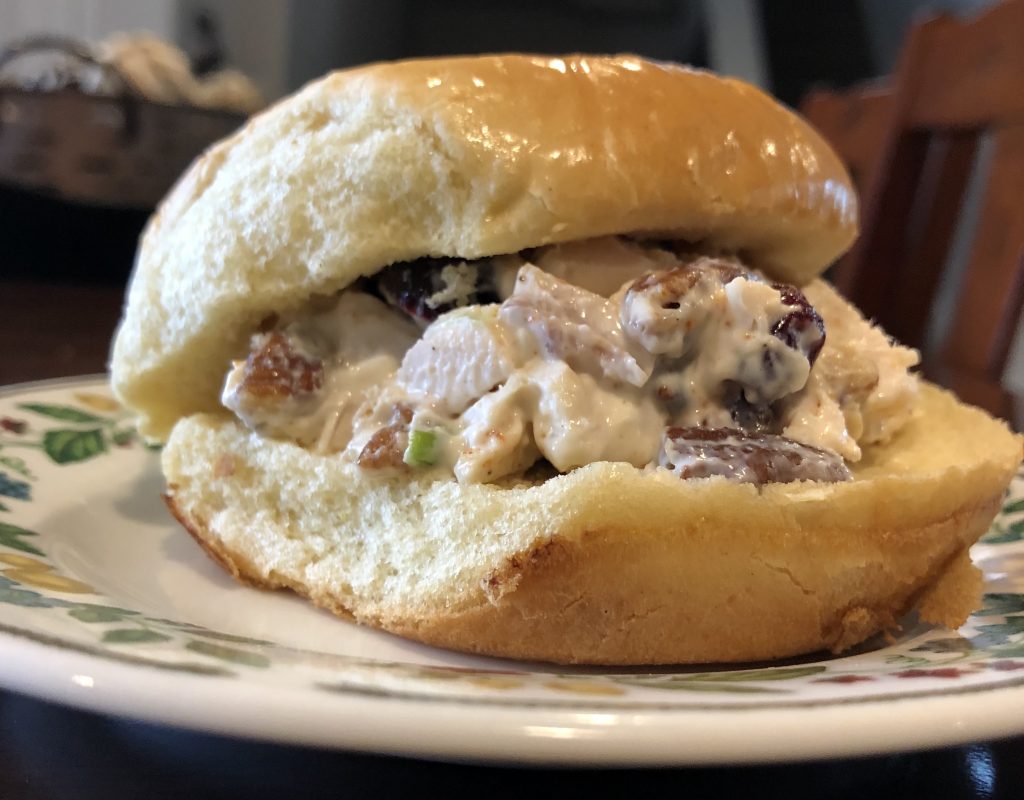 CUCUMBERS and CREAM
It's Cucumber harvest time here in North Dakota. With the first fresh cucumbers we always end up making the same thing: cucumbers and cream. So Good.
I was first introduced to cucumbers and cream by my late husband David's cousin Janeen Hirning in Missoula, Montana.
Later I tasted other versions that didn't compare to the heavy cream method. Imagine my disappoint when what I thought was the real deal turned out to be cucumbers and ranch dressing.
To make authentic cucumbers and cream, I use the smaller cucumbers.
I slice about 6-8 cucumbers into circles and place in a mixing bowl. Chop 2 green onions including bulb and green and add to the cucumber slices. Stir in one table spoon of apple cider vinegar and 1 cup of heavy cream. Salt and pepper to taste. Serve chilled as a side salad.
CHICKEN SALAD
For my chicken salad I use one to two cooked, skinless, boneless chicken breasts. I usually simmer breasts in salt water until cooked through. You can also use leftover roasts chicken breast. Cut the chicken into tiny pieces. If you want a less chunky salad, you can chop the chicken in  a food chopper. This will make a more spreadable mixture.
I prefer the chunky version. To the chicken add one chopped green onion (bulb and greens). Finely chopped celery (optional)., chopped pecans and sun dried cranberries.
Stir in 1/3 cup real mayonnaise, adding more a little at a time until you get the right consistency. Mix well and season to taste with salt and black pepper and a tiny bit of paprika and Cajun red pepper.
VARIATIONS:
Substitute fresh cubed pineapple in place of cranberries
Serve as a sandwich on a favorite soft bun or croissant.
Serve on a leaf lettuce as a salad.
Serve as filling in a large tomato.
TIPS:
My personal opinion is to always use only REAL mayonnaise. I never use salad dressing spreads. 
To save carbs in a sandwich, you can hollow out the top half of a bun and fill it with the chicken salad.