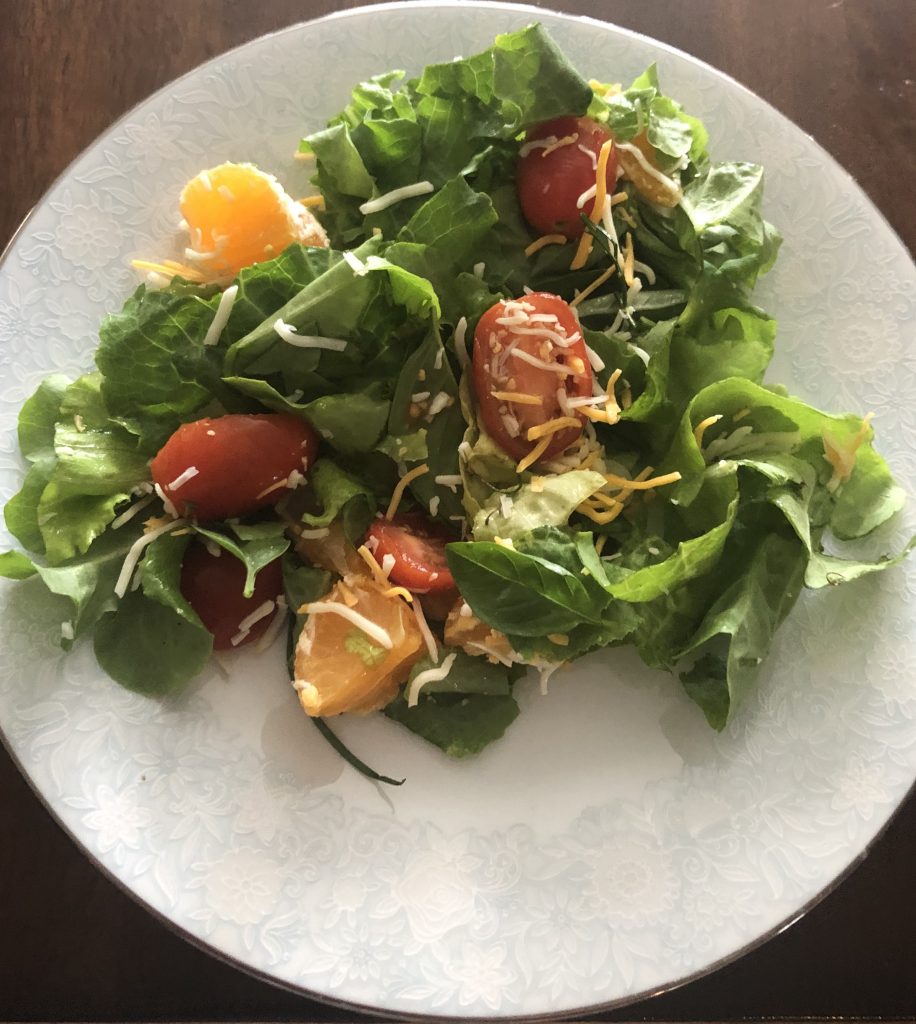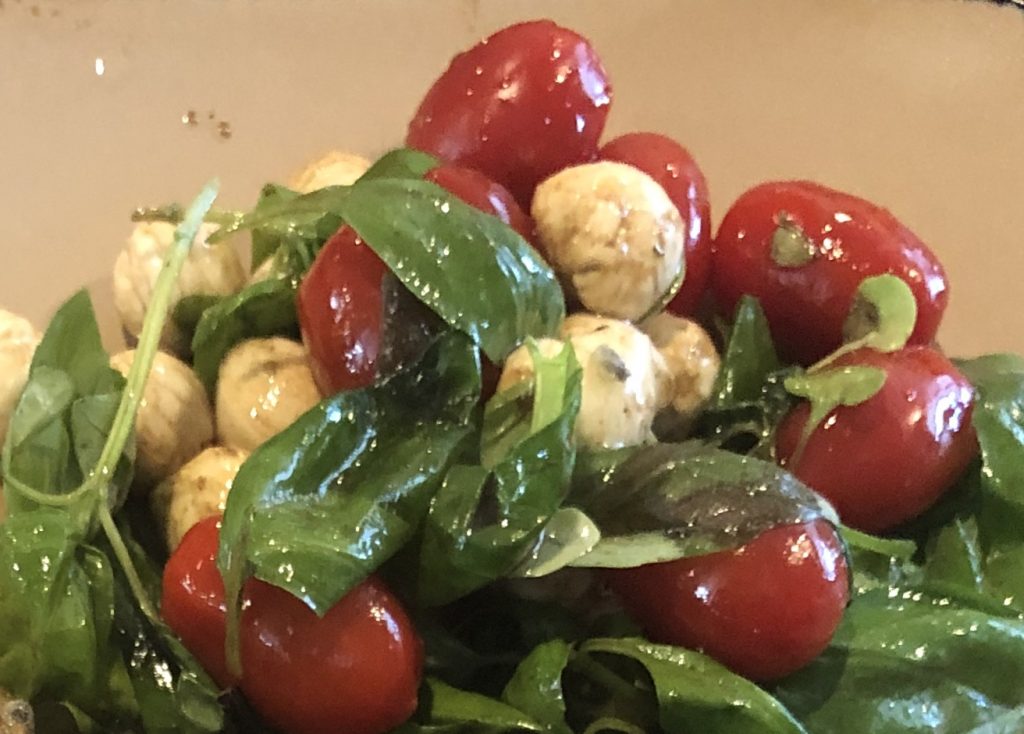 My former mother-in-law Tillie always used to tell me that I made the best salads. Although I appreciated the praise, I knew there was much more to learn.
A good salad is far more than fresh lettuce, tomatoes and maybe a cucumber.
Be Bold:
Remember that fresh fruit is not alien to a green salad. It enhances the flavors of the greens.
Mixing fresh basil, dill and marjoram with leaf lettuce gives your salad a surprising lift. I like to add cherry tomatoes, chopped green onion, sliced pecans, shredded cheese or mozzarella pearls, And fresh mandarin orange sections, or sliced fresh strawberries.
DRESSING
For this salad I like to use raspberry vinaigrette. There are a lot of bottled ones to choose from so pick one you like.
CAPRICE SALAD
My dear friend Lynda Reynolds was the first person to introduce me to Caprice Salad.
We lost Lynda this year and I miss her beyond beyond. So when I make a Caprice I always think of her.
The ingredients are simple.
You mix fresh basil, cherry tomatoes and mozzarella pearls. Drizzle with olive oil and balsamic vinegar. Delicious!
VARIATION:
This salad makes a great appetizer. Simply slide onto small wooden skewers alternating basil, tomatoes and mozzarella pearls. I place the Basil on both ends.
Arrange the mini salads on a serving tray and drizzle with olive oil and balsamic vinegar.
TIP:
Mozzarella Pearls are usually sold packed in liquid. They are tiny little balls of mozzarella cheese.