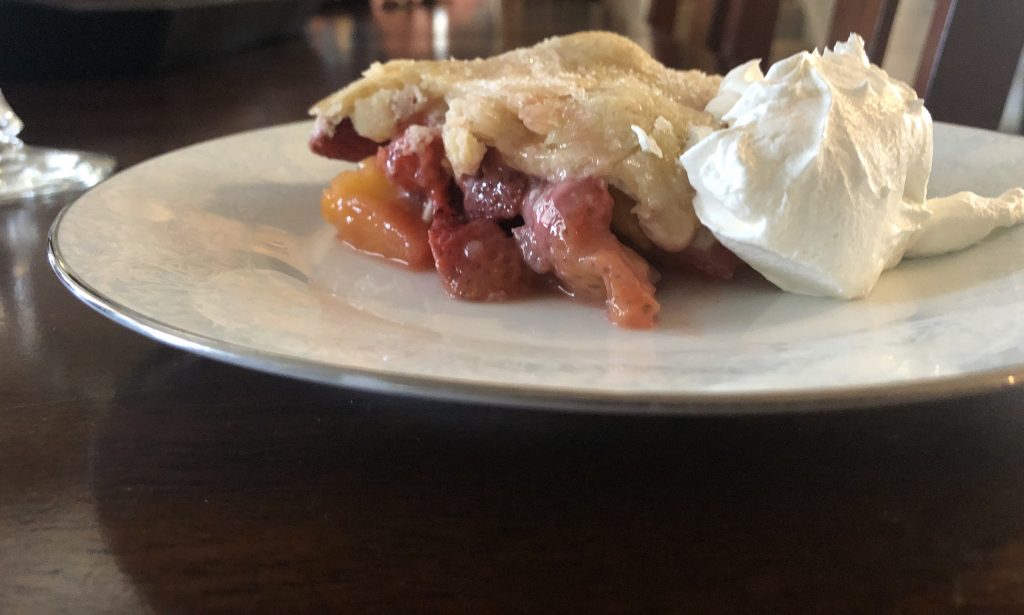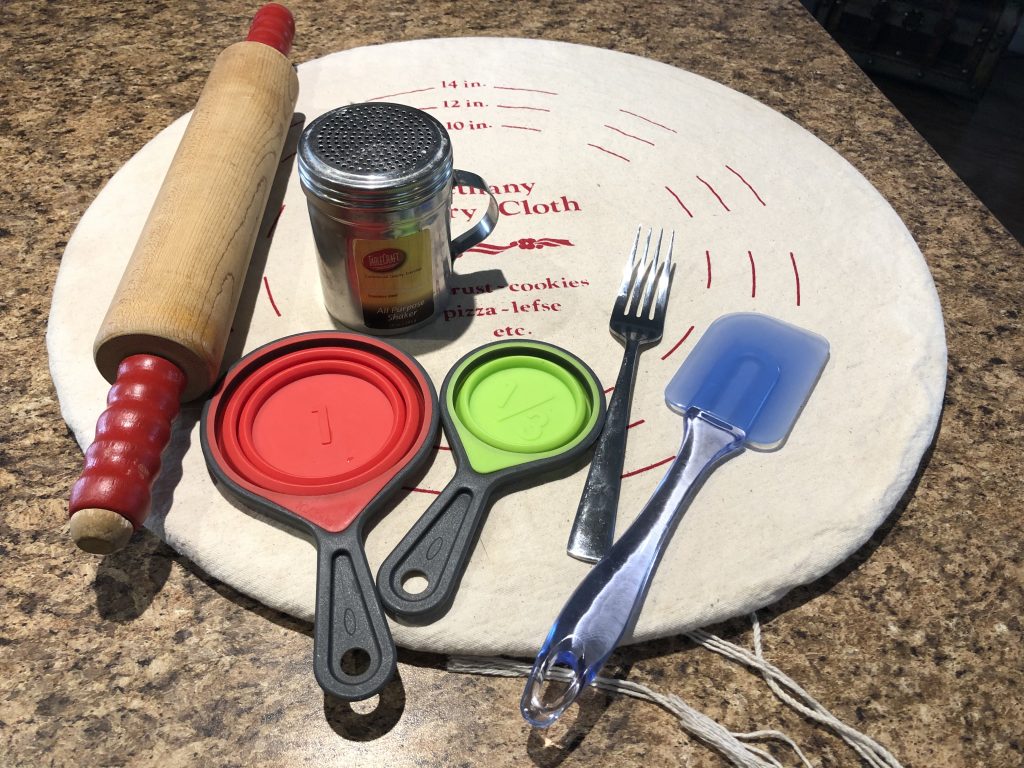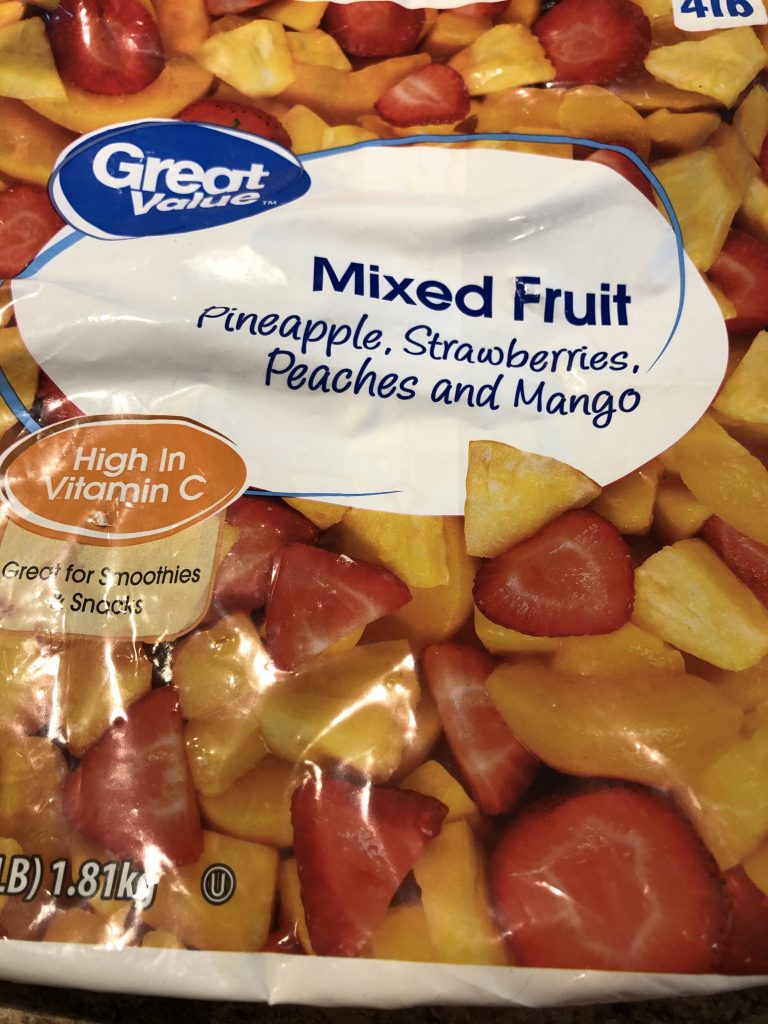 When I was growing up we always had cobbler. There were a couple of peach trees at Granny and Grandpa Charley's farm. There were blackberries as well.
My mother, the grandmothers and the aunties always canned the fruit so it was plentiful year around for pies, cobbler and the like.
Yesterday I made my version of cobbler. Instead of canned or fresh fruit I used frozen.
We found this great mix of peaches, strawberries, mangos and pineapple at Walmart. It's a 64 ounce Great Value bag.
I used a deep 9x13 baking pan. I emptied the bag of fruits into the pan, added a couple of tablespoons of flour and sprinkled the fruit with about a 1/4 cup of sugar.
NOTE: Depending on the type of fruit you use, you will want to adjust the amount of sugar you add accordingly.
For my crust, I started with 2 cups of flour. I put in 1/2 teaspoon salt and then cut in 2/3 cups vegetable shortening (I prefer Crisco) using a fork. Work it so that the flour and shortening are finely mixed. Some people like to use a pastry cutter for this process, but I prefer the fork.
Once the flour and shortening are mixed start adding water. You'll add a total of 6 serving spoons of water to the flour, but add it one spoonful at a time. I usually add the water to the edge of the mixing bowl and stir it into the flour. You'll want to stir in the water like this after each additional spoon of water is added.
At this point the best way to finish mixing your dough is to use your hands. Sanitize you're hands or wear rubber gloves. Shape the dough into a ball and then transfer it to a floured surface.
TIP: You should invest in a Bethany Pastry Cloth and a flour shaker. These items absolutely make rolling dough much easier.
For the cobbler I rolled my dough in and oblong shape the size of my pan. It's the same dough I use for a regular pie crust, but I don't roll it as thin for a cobbler. While rolling it frequently turn it over and sprinkle it with flour to prevent sticking. The best way to transfer the crust to the pan is to use a small metal spatula to carefully lift and fold the crust in half. Lift it to the pan and place on one end of the pan and then unfold bringing it to opposite end of pan. You can shape the edges by pressing a fork along the edges and discarding any excess dough.
Whisk an egg white in a cup. Use a pastry brush to 'paint' the entire top of the crust with the egg white. Sprinkle with sugar. Use a sharp knife to make slits in the crust to release the steam.
Bake in a pre-heated 400 Degree oven for one hour. Let cool before serving. Serve with a bit of whipped cream, non-dairy topping or ice cream.
What You'll Need:
Fresh or Frozen Fruit
Flour
Vegetable Shortening
Sugar
Salt
Water
Pastry Cloth or Large Cutting Board
Flour Shaker
Serving Spoon and Cup for Water
Measuring Cups
Rubber Spatula
Fork or Pastry Cutter
Small Metal Spatula

I have several rolling pins , but I find the best are old fashioned wooden ones. The one with red handles in the picture belonged to my mother. I'm pretty sure that is why it's my favorite