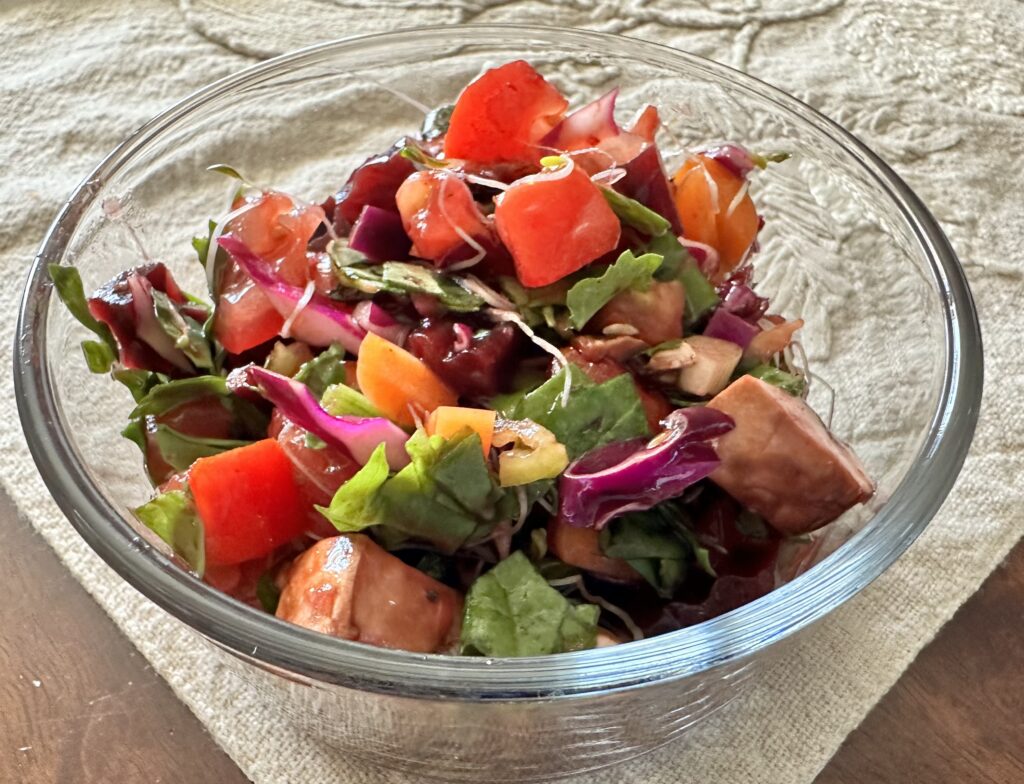 No measuring here. Use as many as few vegetables as you like. Make sure to chop all of the vegetables into small cubes.
Here is what I used.
Ripe tomatoes
Fresh Mushrooms
Green onions
Red cabbage
Raw baby carrots
Fresh Spinach
Pickled Beets
Sprouts
Mix together in a large bowl all vegetables. Dress with balsamic vinegar, extra virgin olive oil and sea salt and coarse black pepper to taste. Gradually add pickled beet juice to taste. Mix well and chill. Serve cold.
Option:
Taste Tester Tom and I thought that adding garbanzo beans, pine nuts or peanuts might add to the salad.