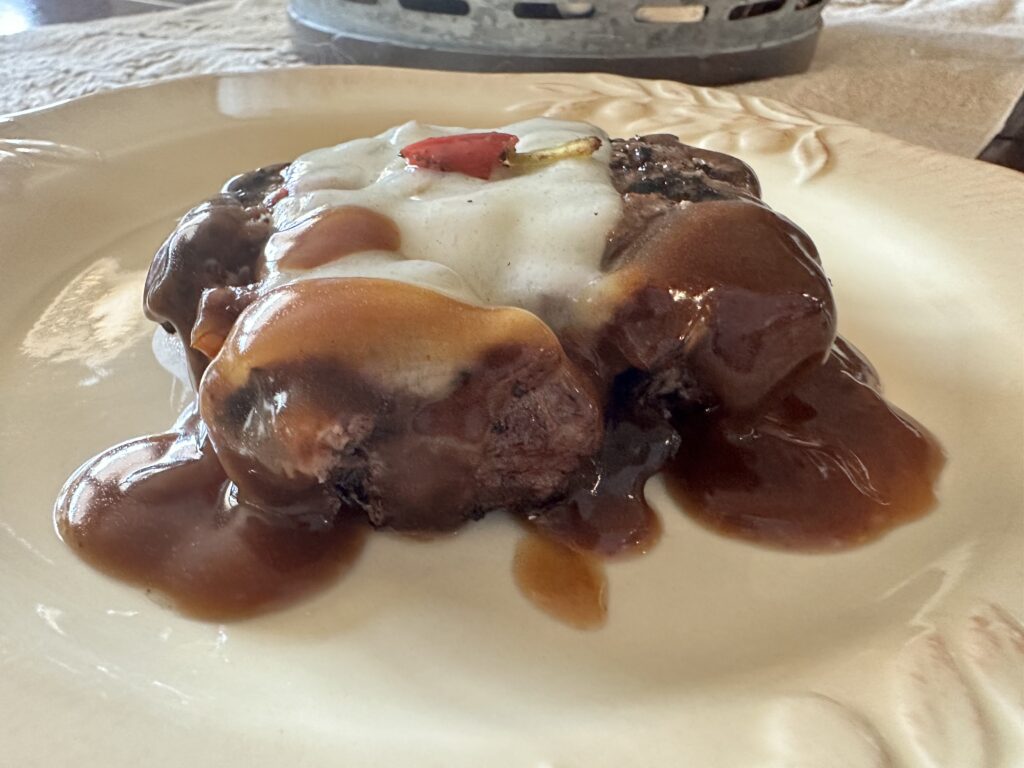 This kicked up version of a grilled burger is a step up from ordinary grilled burgers. Tasty!
Heres what you'll need.
2 lbs lean ground beef
2 small multicolor peppers chopped
1/4 cup chopped leeks
3 brown mushrooms chopped
1 tablespoon Worcestershire sauce
Fresh ground sea salt and coarse black pepper to taste
2 slices Swiss cheese halved
1/2 cup jarred homestyle beef gravy
In a large mixing bowl mix beef and vegetables. Add seasonings and mix well. shape into four equal size patties. Make a round indentation in the center of each patty. This will allow patties to cook evenly.
Spray grill with nonstick spray and preheat for a couple of minutes on highest setting.
Reduce heat to medium heat and place burgers on the grill. Close lid and grill for 4-5 minutes. Turn over burgers. Continue to grill fir 4 more minutes. Turn off grill. Top each burger with cheese. Close the grill lid and let cheese begin to melt. Remove from grill and drizzle with gravy before serving. Makes 4 servings.
NOTE
I used jarred gravy because it has fewer carbs and calories.