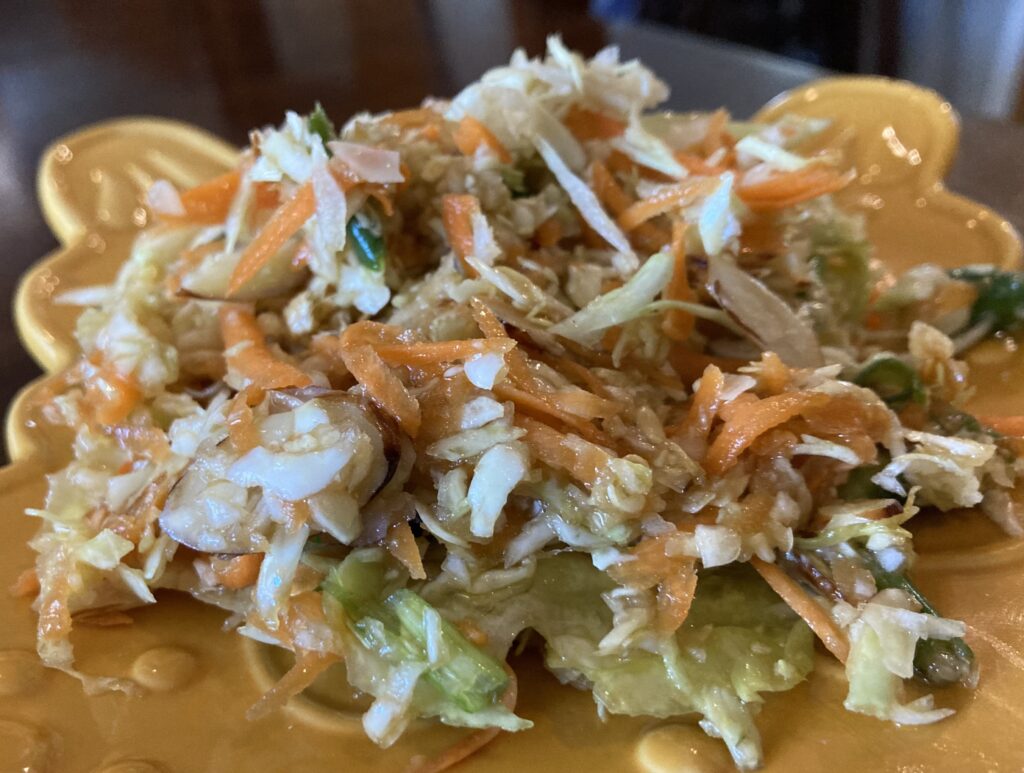 This Asian Slaw is delicious.
For the slaw I'm not including measurements. Use as much or as little as desired.
Finely chopped raw green cabbage
Shredded raw carrots
Chopped green onions
Chopped raw snow peas or green beans
Slivered almond
Mix all ingredients together and dress with ginger salad dressing.
Ginger Dressing
2 tablespoons grated fresh ginger
1/2 teaspoon chopped garlic
2 tablespoons reduced-sodium soy sauce or aminos
1/2 teaspoon Dijon mustard
1/4 cup rice vinegar
1/3 cup olive oil
sesame seeds
Mix all ingredients together in a jar with a tight fitting lid. Shake to mix and refrigerate.
Dressing may be kept refrigerated for up to 2 weeks.