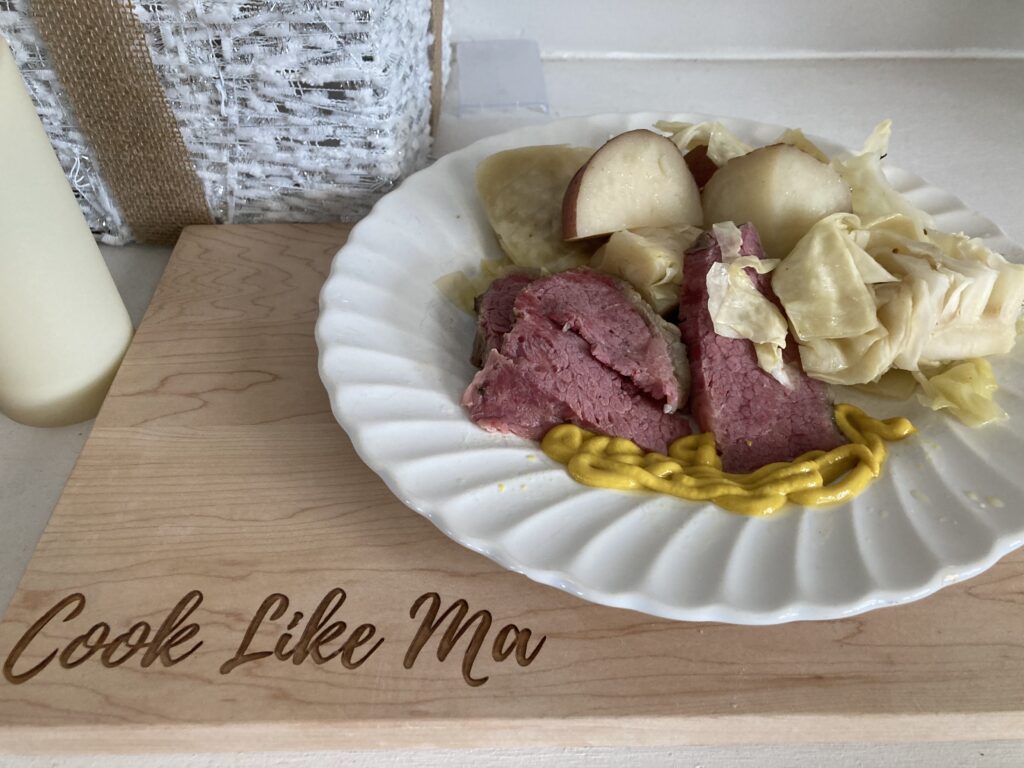 It can't get much easier than cooking your meal in one pot.
Place a corned beef in the crockpot. Top with the enclosed seasoning packet. Add 1/2 cup water. Top with 4 quartered red potatoes and one small green cabbage sliced. Seal and cook on high setting for 6-8 hours until meat and vegetables are tender.
Remove meat and slice. place slices under broiler or in toaster oven for 5—7 minutes to finish.
Serve vegetables topped with butter, and salt and pepper to taste. Garnish corned beef with mustard.