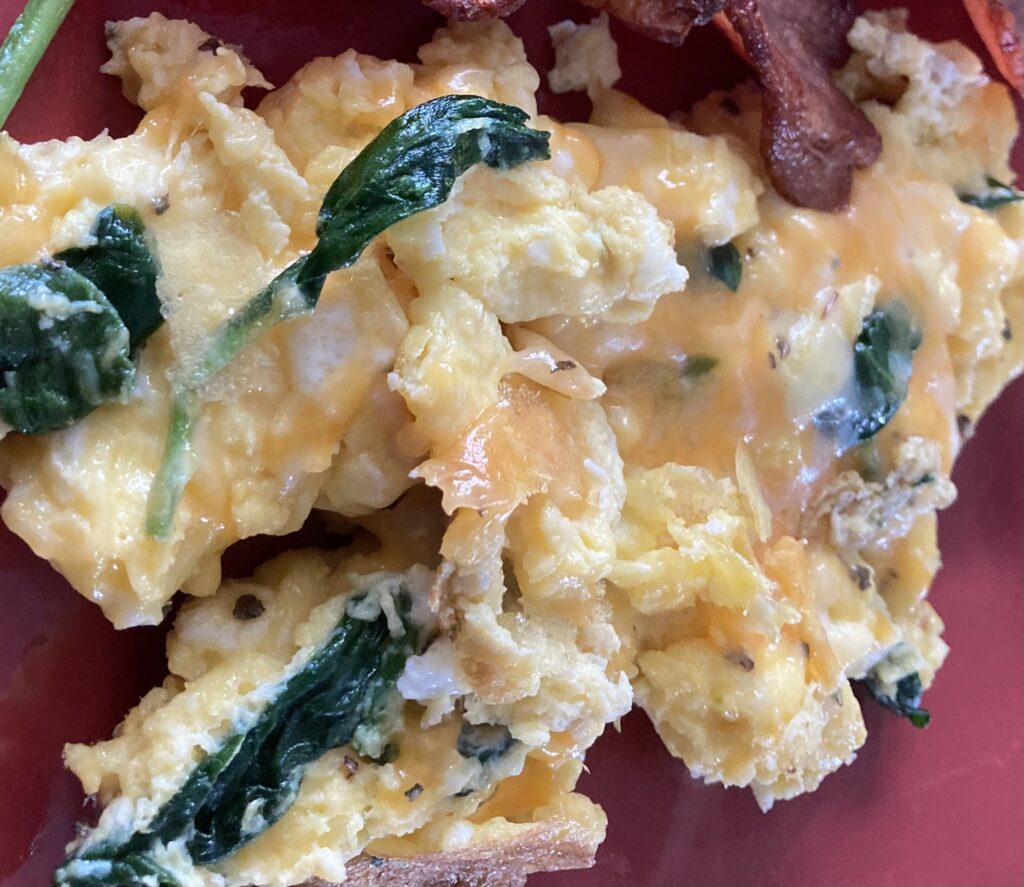 Accidental deliciousness!
By mistake I picked up a jar of dried basil instead of coarse ground pepper. Surprise!
Here's what you'll need.
5 large eggs
1 tablespoon butter
1 cup fresh spinach
Dried basil, coarse black pepper snd fresh ground sea salt to taste
Shredded Colby Jack cheese
In a deep sauté pan melt butter. Add spinach and sauté until tender. Whip eggs with wire whisk and pour into spinach. Let them start to cook. Add desired amount of seasoning and stir to scramble. Top with cheese, remove from heat and cover pan until cheese is melted. Tasty!
Makes two portions.