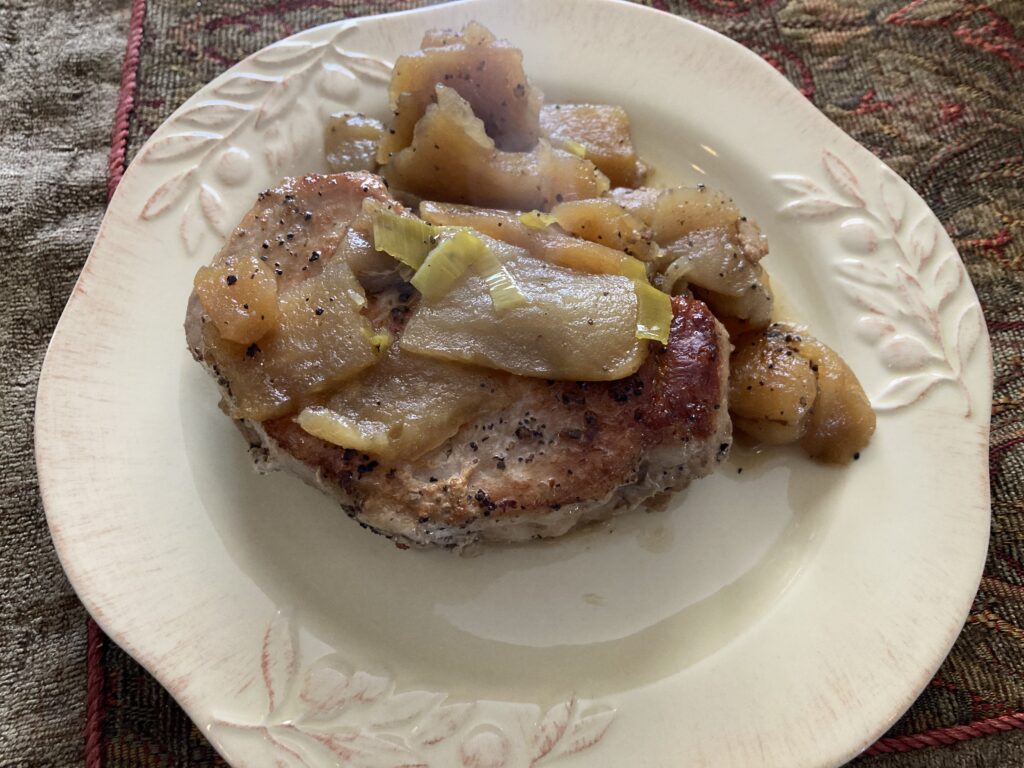 This combination of thick pork chops and savory apples is delicious.
Here's what you will need.
2 thick center cut pork chops
2 cups peeled and sliced apples
2 tablespoons chopped leeks
2 tablespoons butter
1/4 cup brown sugar alternative
2 tablespoons olive oil
Fresh ground sea salt and coarse ground black pepper
Preheat oven for 350 degrees. In a small cast iron skillet melt butter and add leeks and apples. Gently turn to coat in butter. Simmer until slightly tender. Season with brown sugar. Set aside.
In a deep covered cast iron Dutch oven heat oil. Coat each side of chops with salt and pepper. Place in hot oil and sear on each side. Spoon apple mixture around meat. Pour any liquid from apples over meat and fruit.
Cover and bake for 45 minutes. Remove cover and continue to bake for an additional 15 minutes.