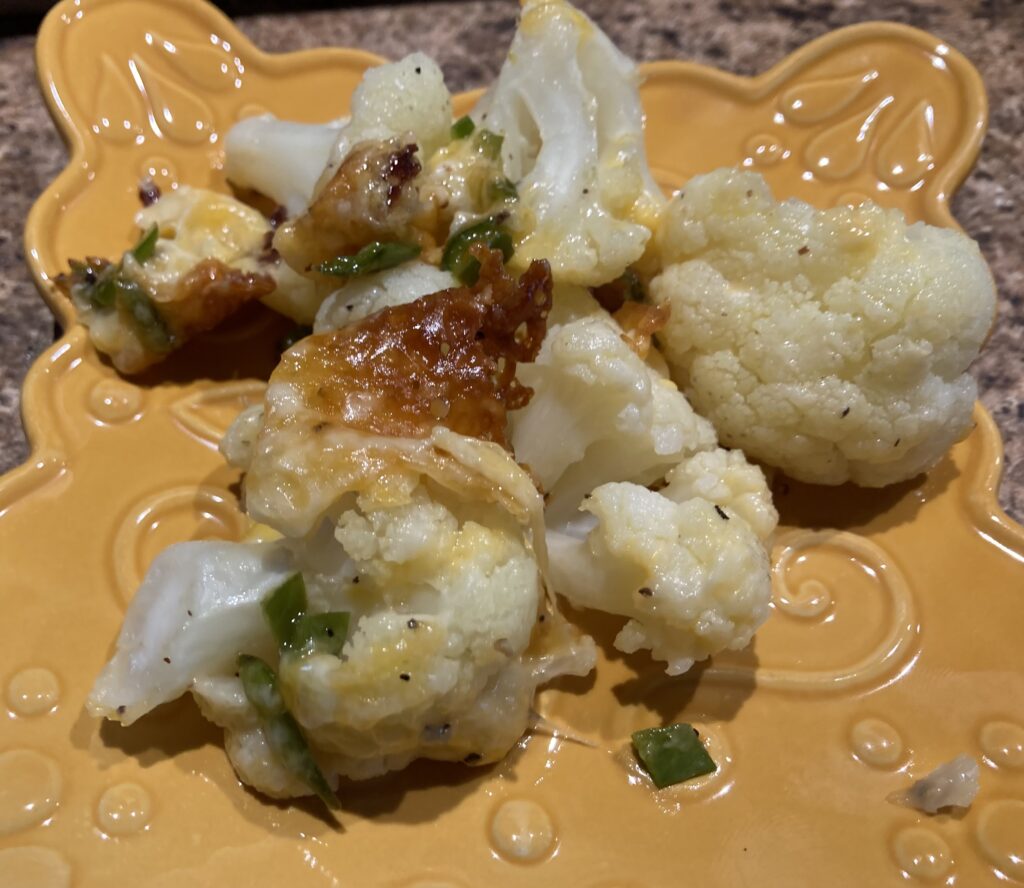 This cauliflower is a great side dish. It is not your ordinary veggie. It has a stepped up truffle oil and jalapeño flavor. Tasty!
Here's what you'll need.
1 medium head of fresh cauliflower
Truffle infused extra virgin olive oil
Fresh ground sea salt
Course cracked black pepper
1 jalapeño cleaned and cut into tiny pieces
1/2 cup jarred parmesan cheese
1/2 cup shredded Colby Jack cheese
Trim away leaves and core from cauliflower. Break apart into pieces. Steam cauliflower for 10 minutes. Drain.
Place cauliflower pieces on a cookie sheet. Drizzle with oil. Sprinkle with salt, pepper and parmesan cheese and toss together with a rubber spatula. Drizzle with a little more oil. Top with jalapeño pieces and colby jack cheese. Place in a pre-heated 350 degree oven for 10-15 minutes until tender and cheese is melted.
Serve Hot. Yum!