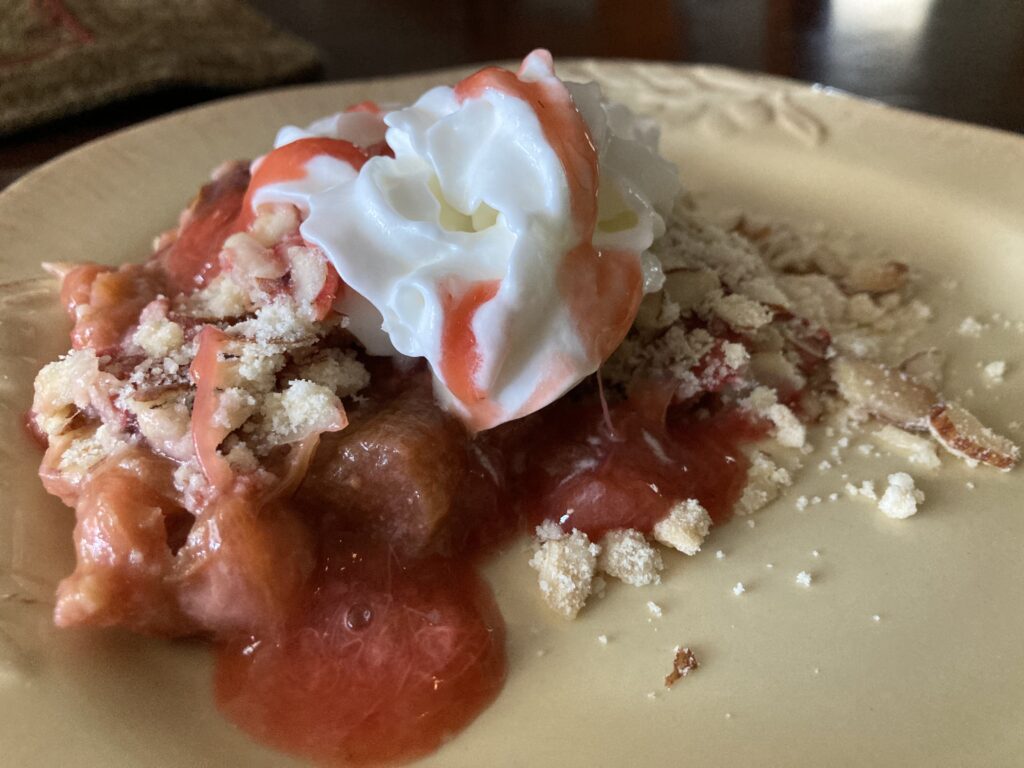 Winner Winner. Low carb, low sugar and low calorie yet tastes yummy and decadent!
Here's what you'll need.
3 cups cubed fresh or frozen rhubarb
20 large whole fresh strawberries
1/2 cup sugar substitute ( I used Splenda)
1/4 cup water
2 tablespoons corn starch desolved in water
Mix all ingredients together in a sauce pan and cook on medium heat until softened and thickened. Set aside.
Crumble
In a large bowl mix together:
1 cup low carb flour (I use Flourish)
1 cup sugar substitute
1 cup slivered almonds
2-3 tablespoons melted butter
Mix together and set aside.
Spray a 9×6 baking dish with non stick spray.
Use a slotted spoon to spoon fruit into dish. Reserve excess sauce for garnishing.
Top fruit with crumble and bake for 30 minutes in a 350 degree preheated oven.
Remove from oven and let cool. Transfer to the refrigerator to chill,
Divide into 6 equal portions. Top with a dollop of whip cream. Drizzle a little of the reserved sauce over the whipped cream.