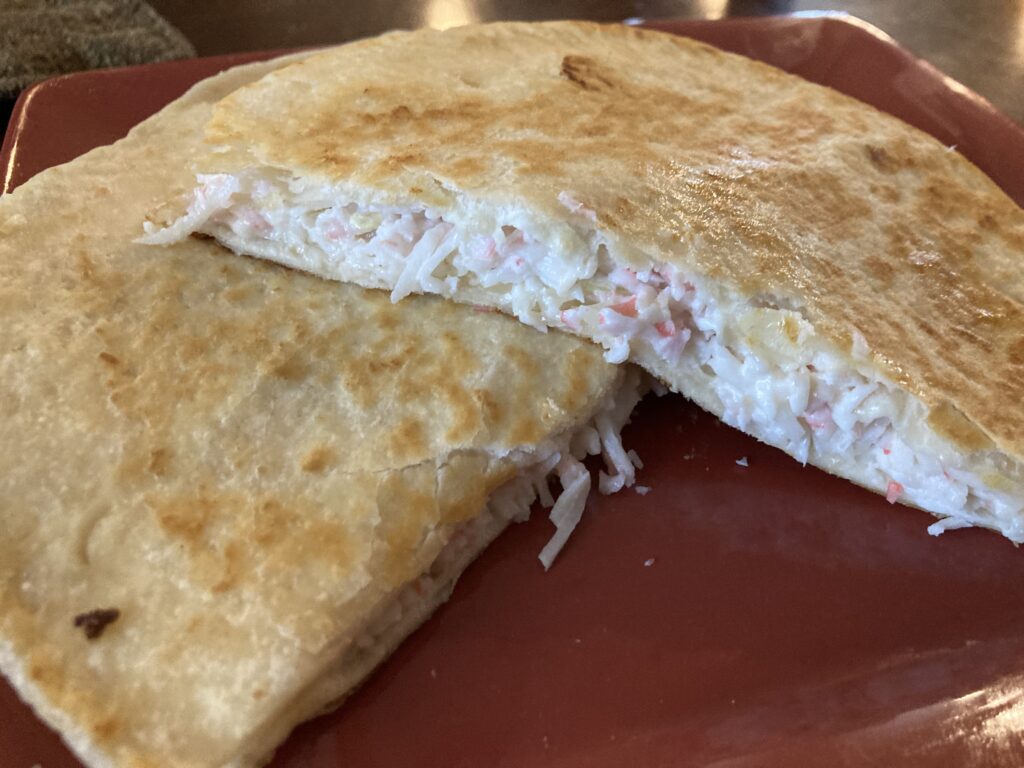 Winner! Winner! This grilled mock sandwich is such a delicious alternative to a traditional grilled sandwich.
Heres what you'll need for each samdwich.
2 Mission Brand Carb Balance Flour Tortillas
1/4 Cup Shaved Fresh Parmesan
Crab Filling ( recipe below)
Softened Real Butter
Real Mayonnaise
Crab Filling
1 16oz Package Imitation Crab Shredded
1/4 Cup Chopped Shallot
1 Stalk Celery Chopped
2 Teaspoons Lime Juice
Enough Real Mayonnaise to bind
Fresh Ground Sea Salt and Coarse Ground Pepper to taste.
Mix together all ingredients and set aside.
Assemble and Grill Sandwich
Preheat a shallow sauté pan or crepe pan. Lightly butter one side of tortilla. Place butter side down in heated pan. Spread with a little mayonnaise and desired amount of crab filling. Top with 1/4 cup cheese. Spread second tortilla with mayonnaise. Place Mayonnaise side down over crab. Lightly butter top.
Grill on medium heat until bottom tortilla is golden. Carefully turn over to brown top side. Do not over brown.
Serve warm.