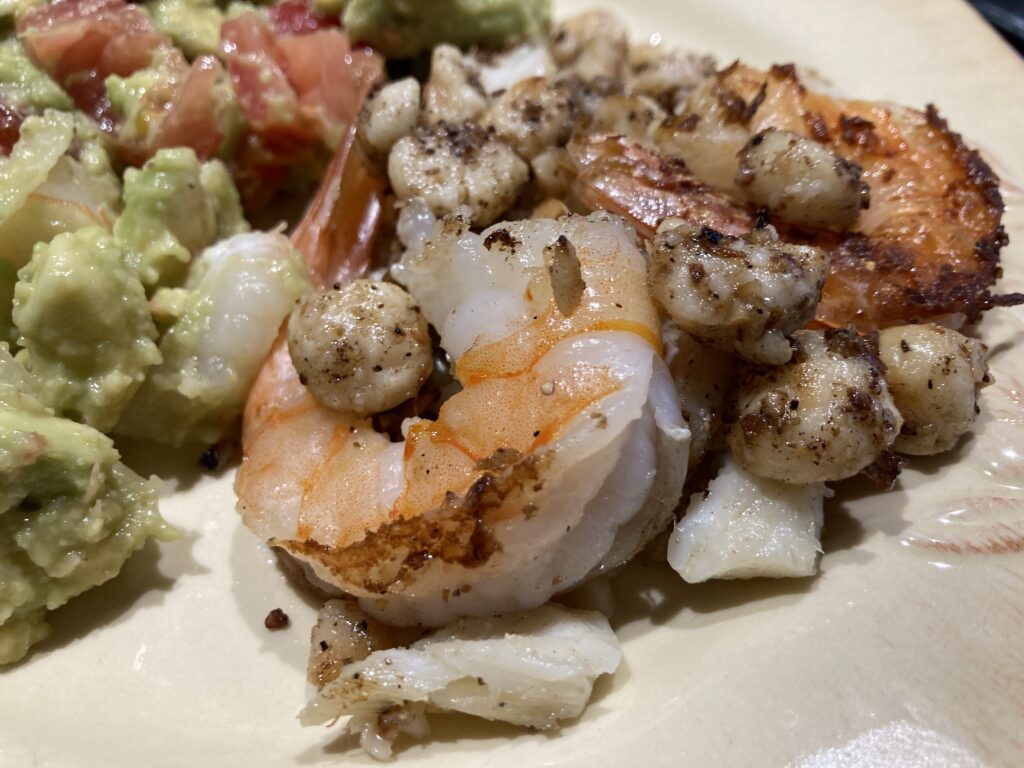 Haddock is a flakey white fish. Its very mild. Here I have pan seared it and topped with grilled shrimp and macadamia nuts. Delicious!
Here is what you'll need.
2 Haddock Filets
4 Large Shrimp
1/4 Cup Chopped macadamia nuts
Olive Oil
Butter
Lime Juice
Fresh Ground Sea Salt
White Pepper
Pat filets dry with a paper towel. Coat each filet with olive oil. Spray a small cast iron skillet with non stick spray. Sear fish, carefully turn over. Reduce heat to medium. Pat dry shrimp and coat with olive oil. Add to pan with filets. Sprinkle filets and shrimp with lime juice, salt and pepper. It doesn't take long for filets or shrimp to cook. Remove to serving dish. Melt 1 tablespoon real butter in the pan where you cooked the fish. Add nuts, and a bit if lime juice. Lightly toast and spoon over fish.