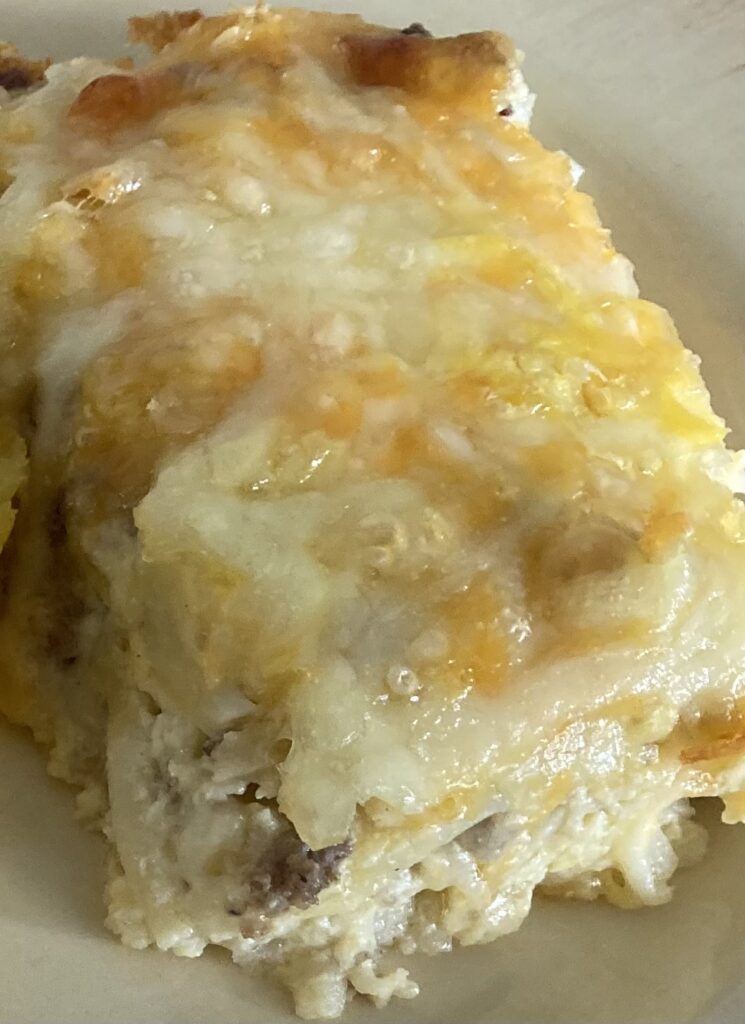 My friend Rosemary shared with me this great brunch dish. It is easy to make and is a wonderful addition to any brunch buffet.
It can be prepped the day before and popped in the oven so that it is hot, fresh and ready to serve when you are ready.
For Easter brunch this year we added fresh fruit and roasted vegetables as sides.
Here's what you'll need:
1 lb cooked sausage or bacon
1 chopped medium white onion
6 eggs
4 cups thawed frozen hash browns
1 1/2 cups cottage cheese
2 cups shredded cheddar jack cheese
1 1/2 cups Swiss cheese
Fry meat and onion together. Drain off excess fat. Crumble meat .
Spray a 9×13 baking pan with non-stick spray.Spoon meat and onions into bottom of pan. Layer with hash browns and cottage cheese. Beat eggs and pour over top. Top with cheeses.
Bake for 35-40 minutes in a pre-heated 350 degree oven.
TIPS
I used a 1 lb roll of Jimmy Dean Original Sausage.
I think adding chopped bell peppers or mushrooms might be tasty.