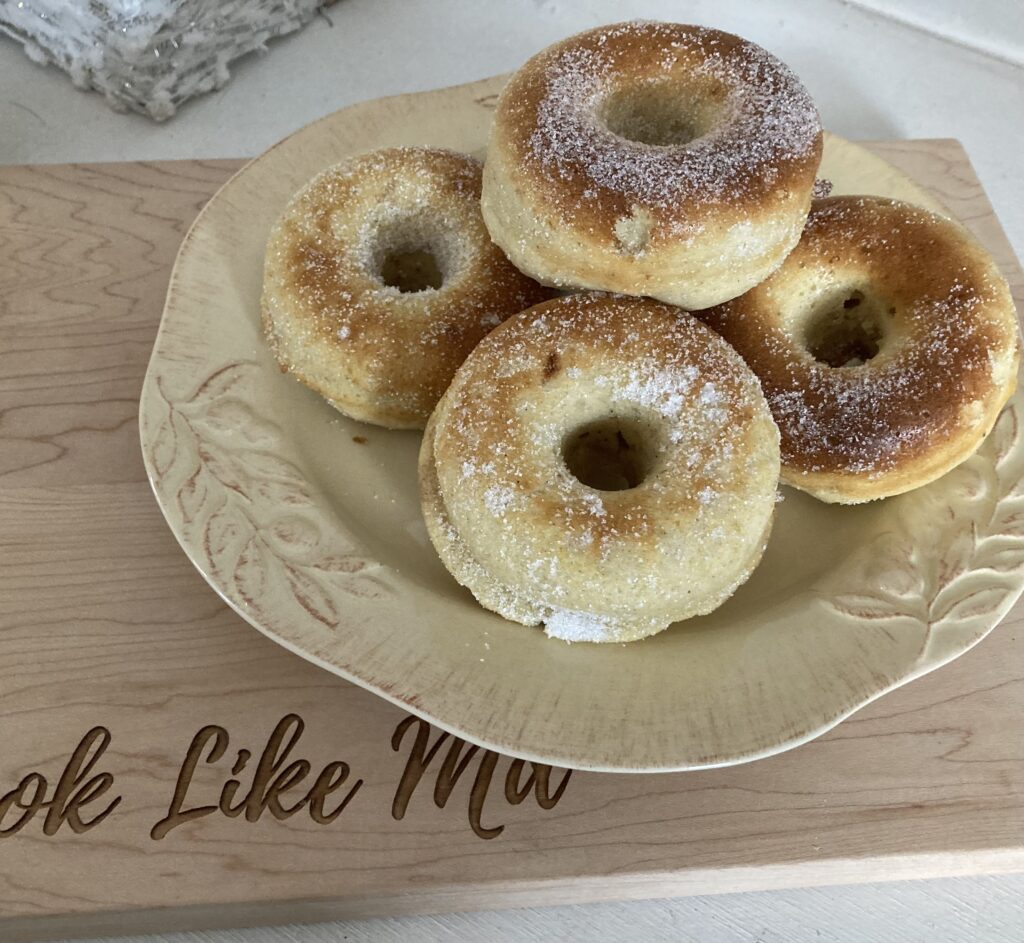 ¼ cup unsalted butter, melted and cooled
¼ cup vegetable oil
1 cup granulated sugar
2 large eggs
2 tablespoon vanilla extract
2 2/3 all-purpose flour
1 ½ teaspoons baking powder
¼ teaspoon baking soda
½ teaspoon salt
1 teaspoon ground nutmeg
1 cup whole buttermilk or soured milk.
Pre-heat oven to 425 degrees
Mix all ingredients in order of listed in a large mixing bowl. I used a Danish whisk to mix. Batter will be lumpy like muffin batter.
Spray silicone donut molds with non-stick spray. Fill each mold half full. Bake for 9 minutes. Turn donuts out on waxed paper.
Roll in sugar.
TIP
To sour milk, add 1 teaspoon lemon juice to sweet milk to four.
These donuts store well. Just place in seal a meal bags. Add a little extra sugar to the bag and seal. Freeze until ready to use.