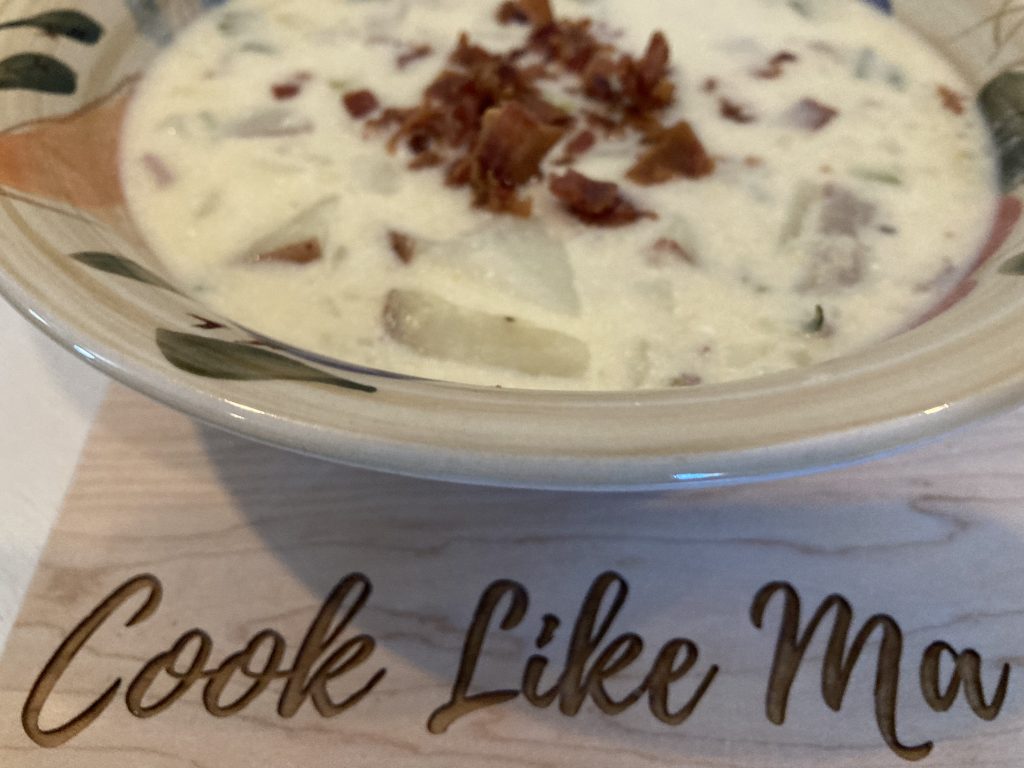 Although Baked Potato Soup is one of my favorites I hesitate to order it at a restaurant. I'm usually disappointed when it turns out to be an overly thick dish.
A good cream-based soup should be a pleasant soup consistency that is not too thick and not too thin..
As Goldilocks would say; "This one is just right."
Here's what you'll need.
5-6 small red potatoes
4 green onions (white and green parts)
Water to cover potatoes and onions
1 cup heavy cream
1/2 cup milk
1/2 cup sour cream
2 cups shredded cheddar jack cheese
Fresh ground sea salt and coarse ground black pepper to taste
1 cup crumble crisp fried bacon
Cut potatoes (skin on) into bitesize cubes. Chop onions into tiny pieces. Add to a large soup kettle and cover with water. Boil until tender. Mash slightly. Add remaining ingredients except for bacon. Continue to heat through and melt cheese.
Serve piping hot with crumbled bacon garnish.
DELICIOUS!!