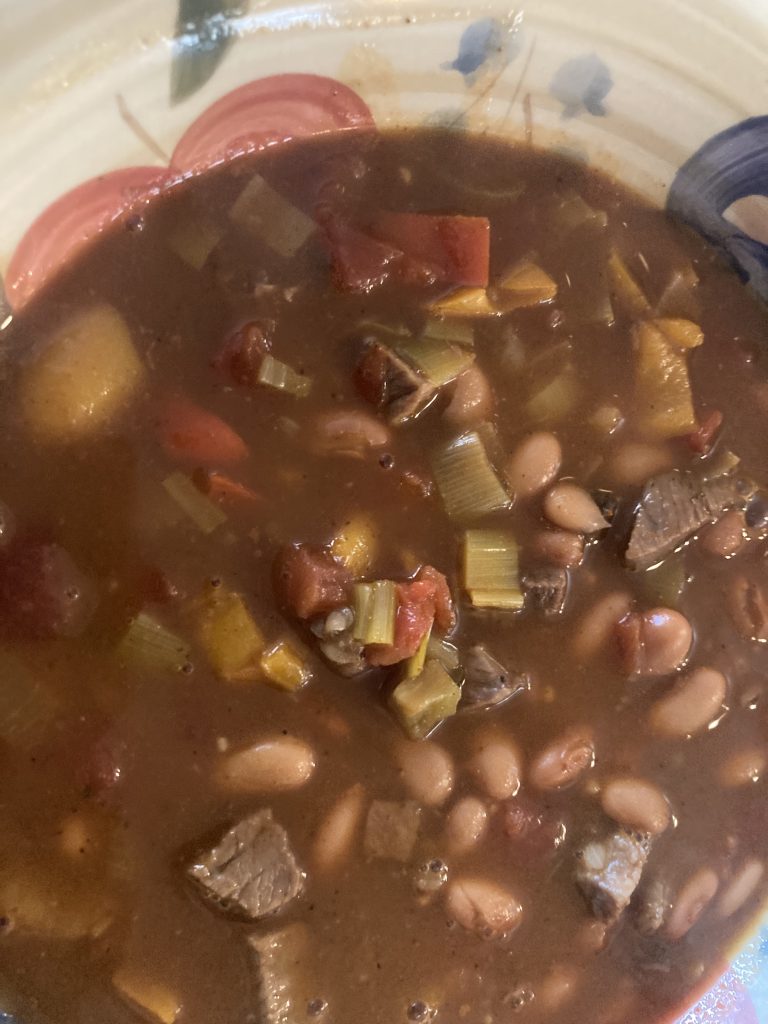 This version of chili replaces ground beef or pork with leftover beef roast. Delicious!

Here's what you need.
2 tablespoons olive oil
Leftover beef roast
1 chopped leek
6-8 mini red and yellow peppers chopped
1 package mild chili seasoning
1 tall can Mexican style diced tomatoes
1 cup drippings from roast or beef broth
1 small can tomato sauce
3 cans pinto beans ( don't drain)
Fresh ground sea salt to taste
Water as needed
Trim away fat from roast. Cut roast into tiny pieces. Heat olive oil in large kettle. Add meat, leeks and peppers and sauté until vegetables a tender. Add chili seasonings and stir to coat meat and vegetables. Stir in broth, tomatoes and tomato sauce. Add beans and liquid and stir. Season to taste with sea salt. Add 1 cup water and bring to a boil. Reduce heat and allow to simmer and thicken. Add more water if it becomes too thick.