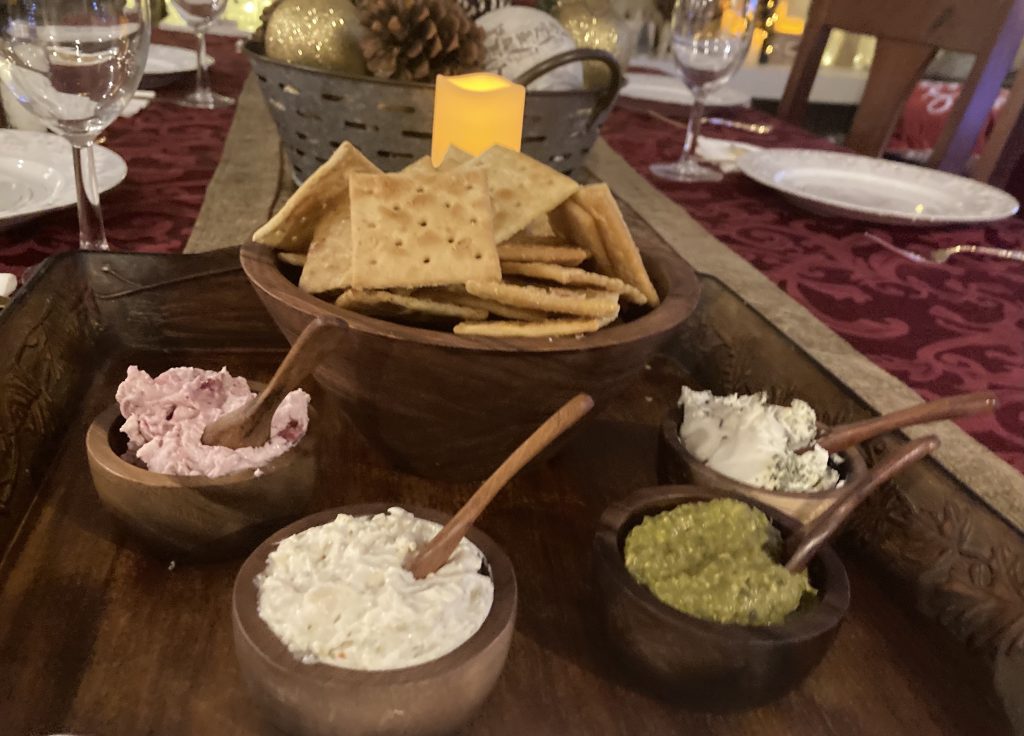 Who knew? Baking plain old saltines in butter turns them into a delicious cracker.
I first had these when we visited a private club in Augusta, Ga. where they are the club's signature bread. The manager was kind enough to share with me how it's done.
Here's what you need.
1 sleeve of saltine crackers
1 cube of melted butter
Pour 3/4 of the butter onto an extra large baking sheet. Turn the pan to evenly coat with butter. Arrange the crackers to evenly cover the pan in one layer. Drizzle the remaining butter over the top of crackers. Bake for 8-10 minutes in a pre-heated 400 degree oven. Serve with a variety of spreads.
TIPS:
A sheet cake size pan works best. I ordered a bunch of aluminum disposable pans to keep on hand.
I served the crackers with goat cheese, cream cheese whipped the cranberries, green olive dip (recipe on this blog),and a pre-made artichoke pesto. At the club they served then with a pat of real butter. Be creative and serve what you enjoy most. They are delicious on their own without a spread.