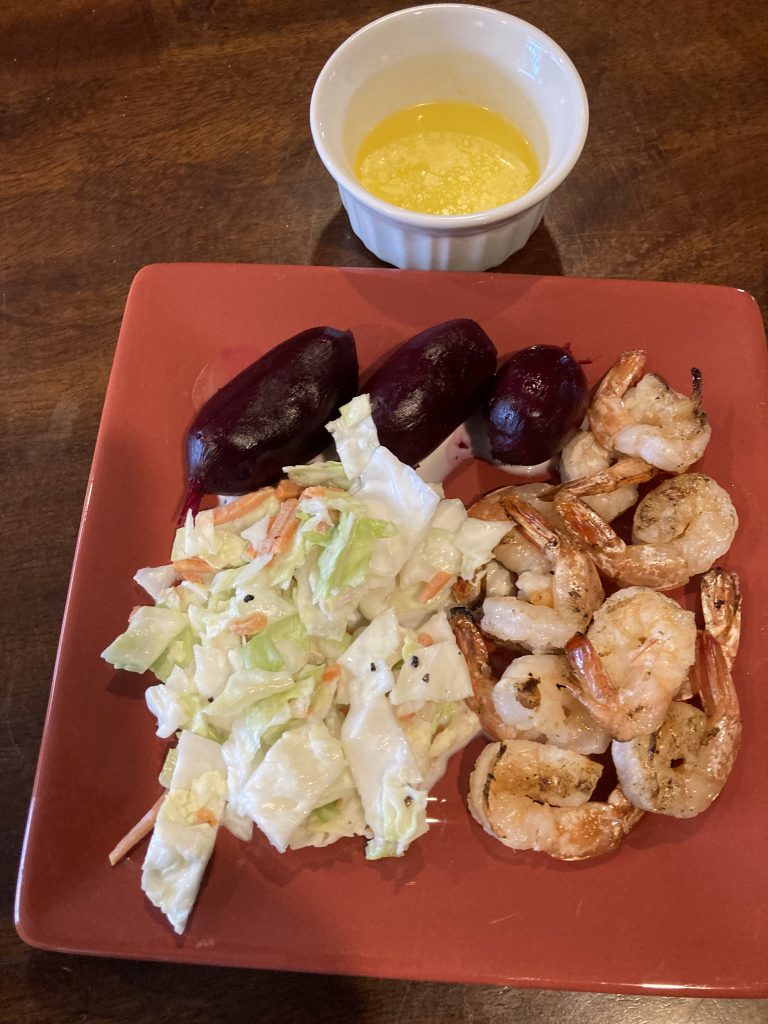 Grilled Shrimp is a quick and easy dish and makes a perfect supper when paired with slaw and fresh beets.
I used medium to large frozen shrimp. Soak wooden skewers in water. Slide 5-6 thawed shrimp on each skewer. Arrange on a cookie sheet and spray with olive oil. Turn and spray opposite side. Season with a garlic and pepper blend seasoning or lemon pepper seasoning. Cover and refrigerate until ready to grill.
Grill on low heat. Turn to brown on both sides. Serve drizzled with lime juice and drawn butter for dipping.
I served the shrimp with homemade coleslaw and fresh cooked baby beets that had been chilled. Recipes for both can be found on www.cooklikema.com