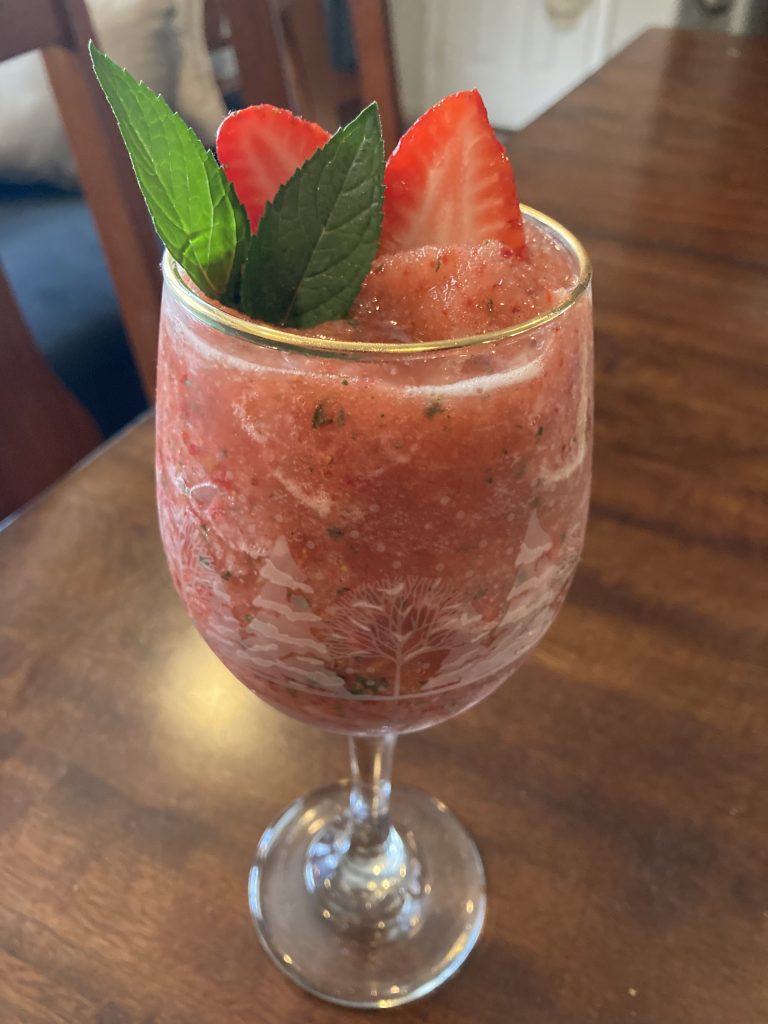 Simple and delicious! This is the time of year to take advantage of having fabulous fresh fruits and herbs on hand.
This Slush is non-alcoholic so the whole family can enjoy.
Here's what you'll need.
12-15 fresh frozen strawberries (stems removed)
A big bunch of fresh mint
2 cups club soda
1 tablespoon key lime juice
3 tablespoons sugar or sweetener
1 cup crushed ice
I used a food processor but a blender would work as well.
Process together the strawberries, ice, mint, sugar and lime juice.
Gradually add the club soda and pulsate to blend. Pour into chilled goblets and garnish with fresh mint leaves and frozen strawberry halves.
TIPS:
If you would like to add alcohol I suggest rum.
Add mire mint to taste.