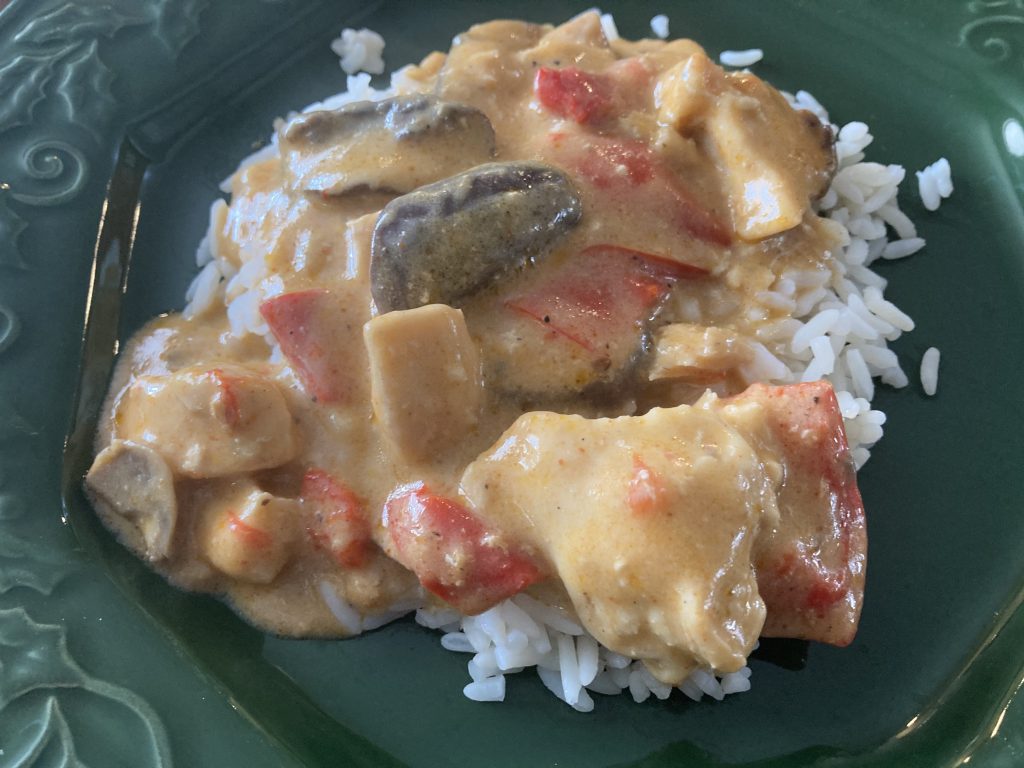 This chicken is another simple to make dish that is full of flavor.

Here's what you'll need.
2 boneless, skinless chicken breasts
2 tablespoons olive oil
1 large red bell pepper
6 baby Bella Mushrooms
1 small shallot
1 can cream of chicken and mushroom soup
1 soup can of milk
1/2 teaspoon sea salt
1 teaspoon Smokey paprika
1 teaspoon Cajun seasoning
1 package 10 minute rice
in a deep Dutch oven heat olive oil on medium high heat. Cut chicken into bite size pieces and add to oil. Slice mushrooms, chop shallots and cut pepper into chunks. Add to chicken and sauté. Stir in soup, milk and seasonings. Bring to a slow bubble. Cover and place in a preheated 325 degree oven for one hour.
Prepare rice according to package directions.
Serve chicken spooned over rice. – Tasty!