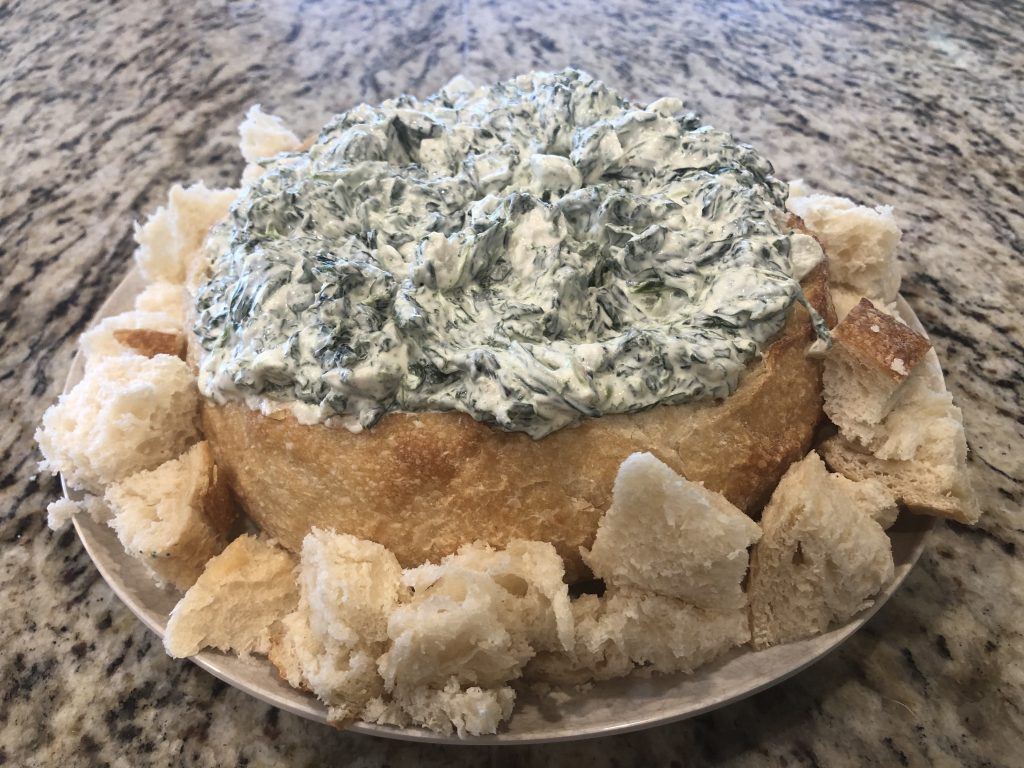 Old favorites are always a treat. I love making classic Spinach Dip in a bread bowl. Delicious!
Here's what you'll need.
1 large round sourdough bread
8 oz frozen spinach thawed
1 can sliced water chestnuts drained
1 package leek dry soup mix
1 cup real mayonnaise
8 oz sour cream
Cut the center from the bread round. Cube the bread you removed and set aside.
In a large mix bowl whisk together mayonnaise, sour cream and soup mix. Drain chestnut slices and chop into fine, small pieces. Stir into mayonnaise mixture. Place thawed spinach in a paper towel or cheese cloth and squeeze out liquid. Fold into mayonnaise mixture. Refrigerate. When ready to serve, place dip into the hollowed out bread round. Place on a platter and arrange bread cubes around the bread bowl. Dip bread cubes into dip. Yum!