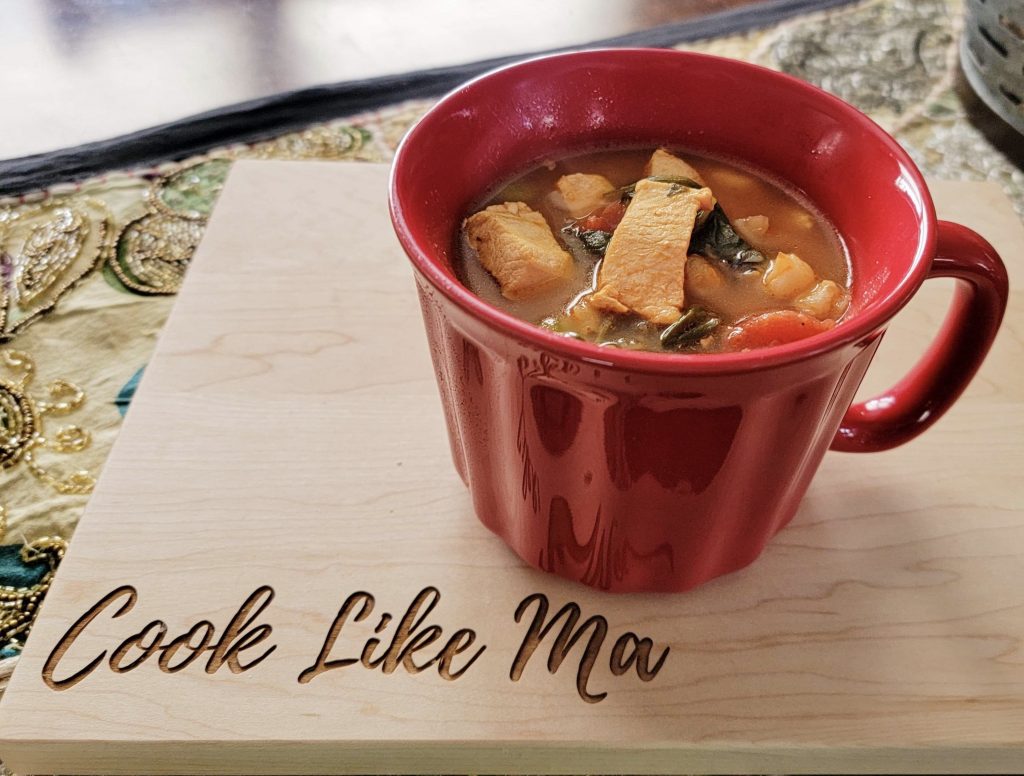 Summer, Winter, Spring or Fall; I want soup.
Today it's subzero temperatures here in North Dakota. Nothing tastes as good as a hearty bowl of soup.
I like to take what I have on hand and start building goodness.
Today I had chicken for my base. Then I went thru my fridge and my freezer and started to create.
Here's what you'll need.
2 boneless skinless chicken breasts cut into bite sized strips
Water to cover
6 mini red and yellow peppers sliced
1/2 chopped white onion
1 bunch cilantro chopped
1-2 cups fresh spinach leaves
10-15 sliced ripe green olives or black olives
1 medium can diced tomatoes
4 cups chicken broth
2 cups cooked White hominy
1 cup cooked wild rice
2 teaspoons chopped garlic
2 tablespoons Smokey paprika
2 teaspoons cumin seeds
2 teaspoons chili powder
1 teaspoon Sriracha Sauce
1/2 teaspoon nutmeg
Fresh ground sea salt to taste
1/2 cup shredded cheddar cheese

Boil chicken until cooked thru. Don't drain off water. Add remaining Ingredients except cheese. Bring to a boil. Sir in cheese. Reduce heat and simmer for 1-2 hours.
Taste as it simmers. Add more seasoning to taste.
Serve piping hot.

NOTE: I served this soup with fresh baked cornbread. You can find my favorite cornbread recipe on this blog.