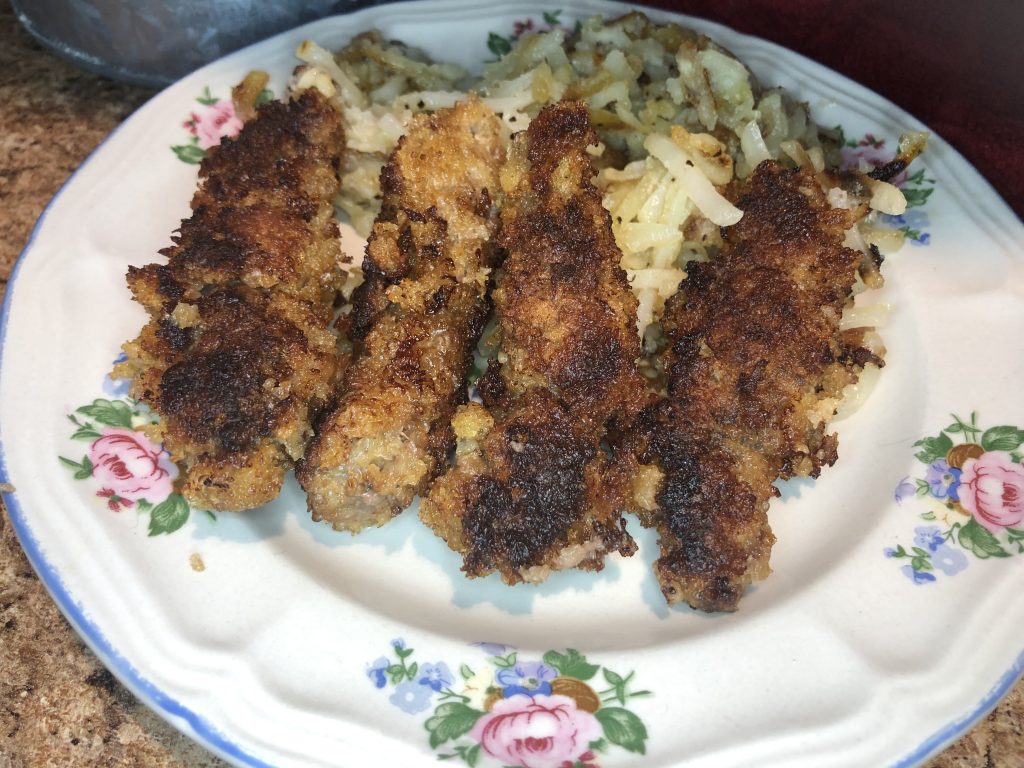 These finger steaks have a crispy outside and are tender inside. They are quick and easy to make. They make a tasty meal, but also are a great item for a finger food gathering.
Pat tenderized round steak (cubed steak) dry with a paper towel. Cut into strips.
I used an egg and milk wash to dip the pieces before dipping them panko crumbs seasoned with Smokey paprika and spicy sea salt. I dipped them in the egg mixture and then in the panko, again in the egg mixture and back in the panko to double coat before frying.
I heated 1/4 cup of olive oil in a Dutch oven. Add the steak fingers to hot oil and brown until crisp on all sides. Add more oil as needed depending on the amount of steak you are preparing. Drain on paper towel.
Serve hot.
TIPS:
Whenever you coat meat, fish or poultry always pat it dry with a paper towel before coating. The coating will slide off wet meats.
For a crispy coating I prefer using panko, but you could use any bread crumbs, seasoned flour or cracker crumbs. Double dipping in egg and milk mixture and dry coating is the key to a crispy coating.