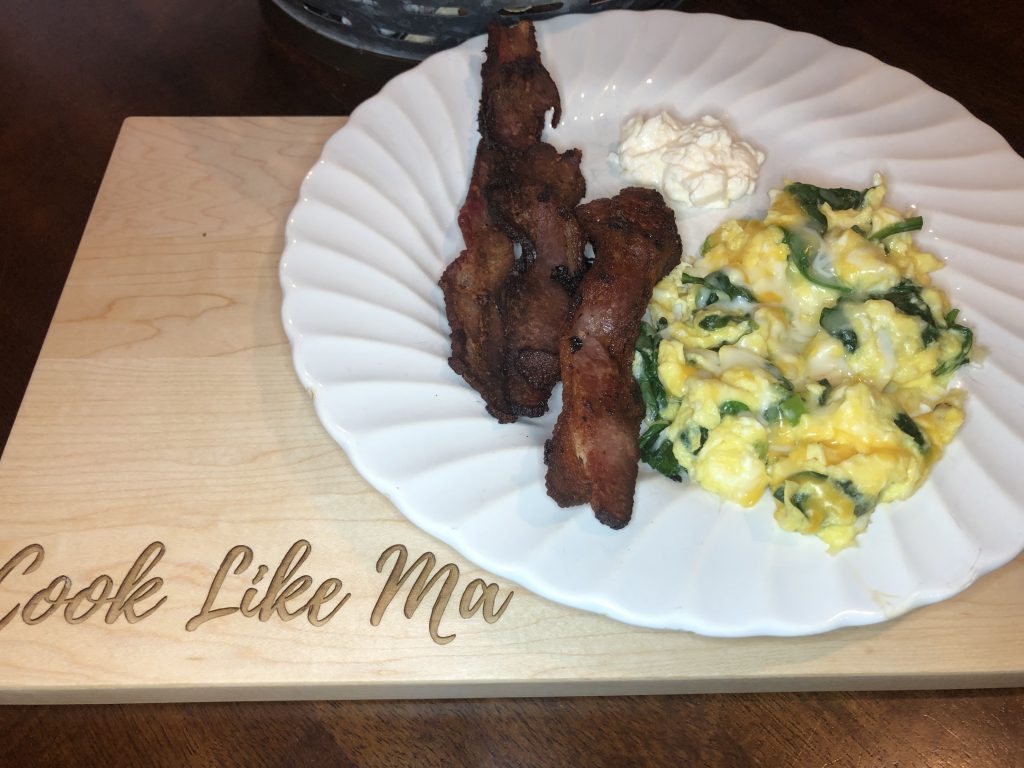 Bacon and a Spinach Scramble is a quick, easy and delicious weekend breakfast. It's healthy and filling minus excessive carbs.
Here's what you'll need.
6 slices of thick cut pepper edged bacon
4 large eggs
1 green onion chopped
1 1/2 cups fresh spinach
olive oil
Sparse amount of shredded cheddar and mozzarella cheeses.

Use 2 deep nonstick sauté pans. I prefer copper.
Start bacon in first pan on medium high heat. Cook and turn frequently until bacon is crisp. Remove to paper towel lined dish to blot off excess fat.
Spritz the second pan with olive oil and heat on medium high heat. Add onions and spinach and sauté until tender. Whisk eggs and pour into hot vegetable mixture. Gently fold together until eggs are set. Sprinkle with cheese, remove from heat, and cover until cheese melts.
Serves 2
TIP:
Since childhood I have enjoyed the flavor combination of serving a little real mayonnaise on the side for dipping scrambled eggs. Try it- you just might like it?