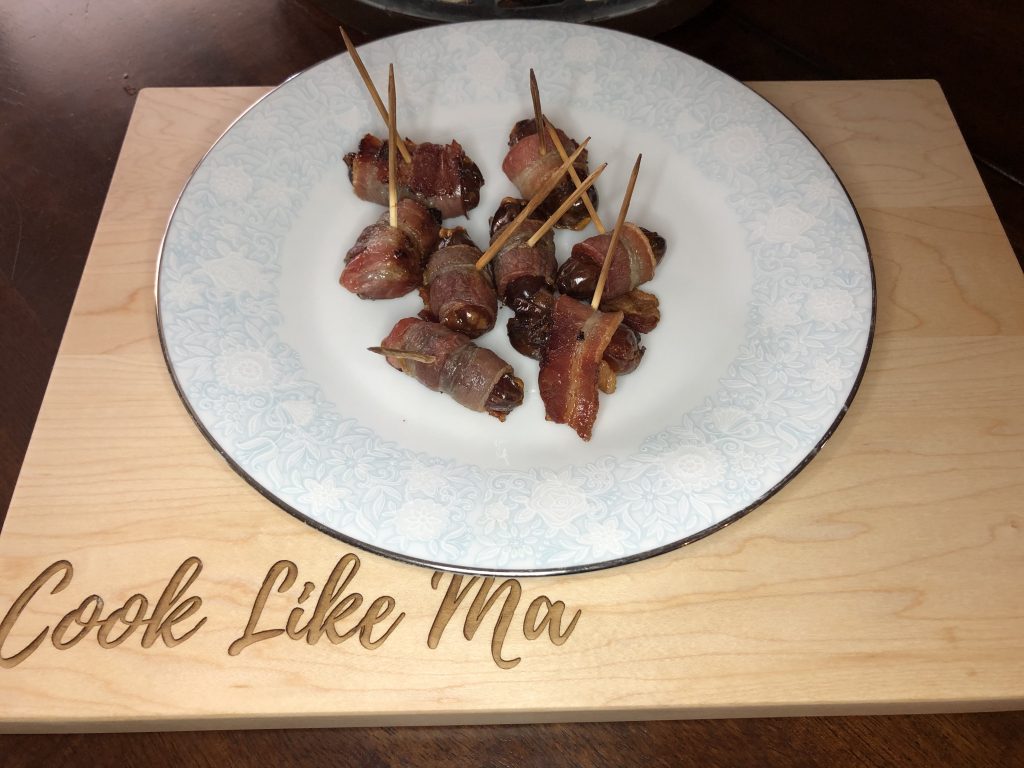 This unlikely yet clearly compatible pairing of salty and sweet results in a delicious snack or appetizer.
I was first introduced to Bacon Wrapped Dates by my dear friend Kim Davis when she prepared them for a Chamber of Commerce mixer in California.

They are so easy and always a hit.

Here's what you do.
Use a thin cut of bacon to wrap a sweet pitted date. Wrap the bacon around the date one and a half times. Place on a cookie sheet and anchor with a toothpick.

Bake for 25 minutes on a center rack in a preheated 350 degree oven.
Remove with a small spatula to a serving tray. Serve warm.