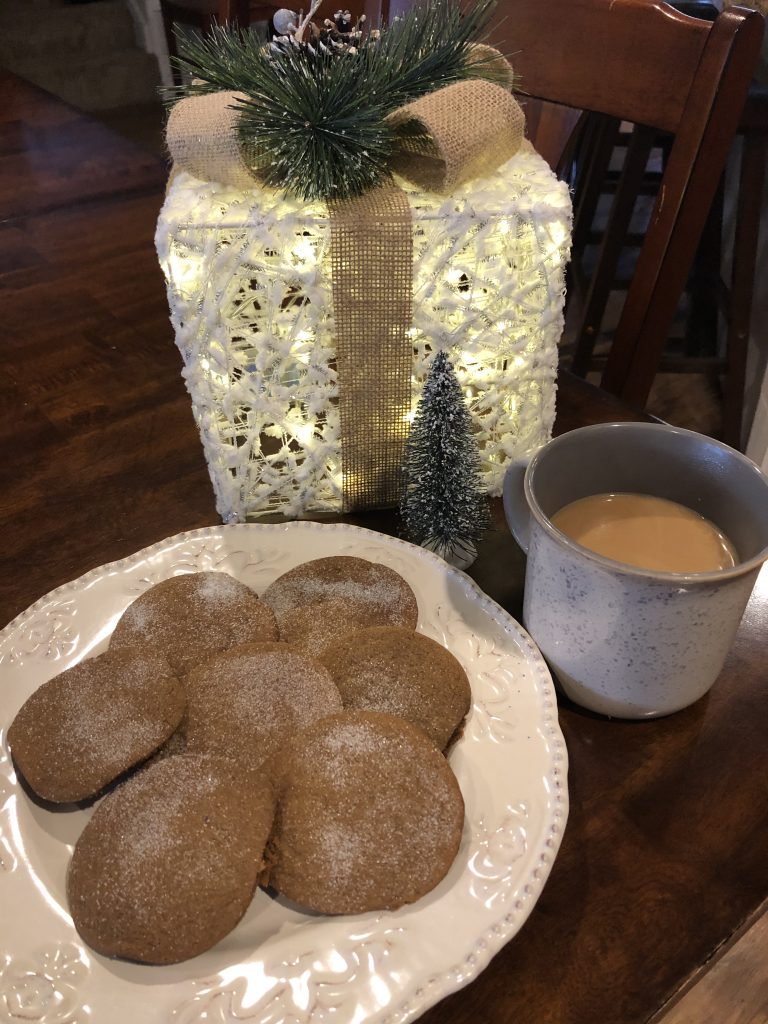 Chewy Molasses Cookies remind me of two special people in my life so I always think of them when I bake these.
My Grandpa Charley's favorite cookies were molasses cookies. A favorite cookie that our Aunt Emma made was a soft molasses cookie called a Joe Frogger.
Here's my version of the spicy, chewy goodness.
Here's what you'll need.
1 cup unsulfured molasses
1/3 cup water
3 tablespoons brandy
3 1/2 cup flour
1 1/2 teaspoon ground sea salt
1 1/2 teaspoon ginger
1 teaspoon baking soda
1/2 teaspoon ground ginger
1 teaspoon cloves
1 cube real butter (room temperature)
1 cup granulated sugar plus more for rolling



In a small sauce pan combine molasses, water and brandy. Heat on medium high heat and bring to an active simmer. Simmer for 1 minute and remove from heat. Cool completely.
In a large bowl mix flour, baking soda, salt and spices. Mix to completely combine and set aside.
In a stand mixer combine butter and sugar. Beat until fluffy. Turn off mixer an add cooled molasses and beat until mixed.
Turn to low speed and gradually add flour mixture. When blended turn off mixer and remove beater. Scrape sides of bowl and transfer dough to another bowl. Cover and refrigerate over night.
Roll cold dough a little at a time. Keep remaining dough cold until ready to roll. Place dough on a sugared surface. Roll 1/4 inch thick and cut with a 3 inch round cookie cutter. Spray a cookie sheet wit nonstick spray. Place 12 cookies on the sheet. Sprinkle with sugar. Bake for 8 minutes on center rack of a preheated 375 degree oven.