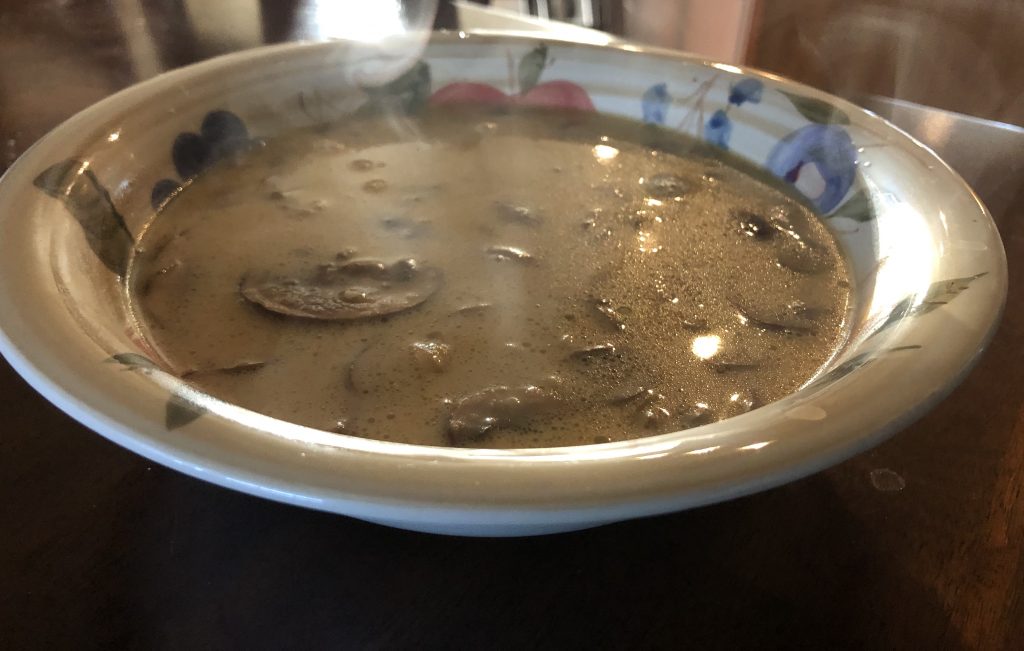 This is a simple soup. Hits the spot on a cold day. It's rich and filling and delicious.
Here's what you'll need:
12 Baby Bella mushrooms (very thinly sliced)
1 finely sliced shallot
2 tablespoons real butter
1 teaspoon chopped garlic
1 teaspoon spicy sea salt
2 teaspoons Worcestershire sauce
1 teaspoon hot paprika
4 cups beef broth
1/2 cup heavy cream
1 cup cooked rice
1 teaspoon cornstarch dissolved in warm water
Sauté shallot and mushrooms in butter. Add remaining ingredients except cornstarch. Bring to a boil and then add dissolved cornstarch. Simmer to thicken. Serve piping hot.
TIPS:
To avoid lumps in soup pour the dissolved cornstarch through a wire stainer.
Use your favorite rice. I used white rice, but a good wild rice would be tasty.