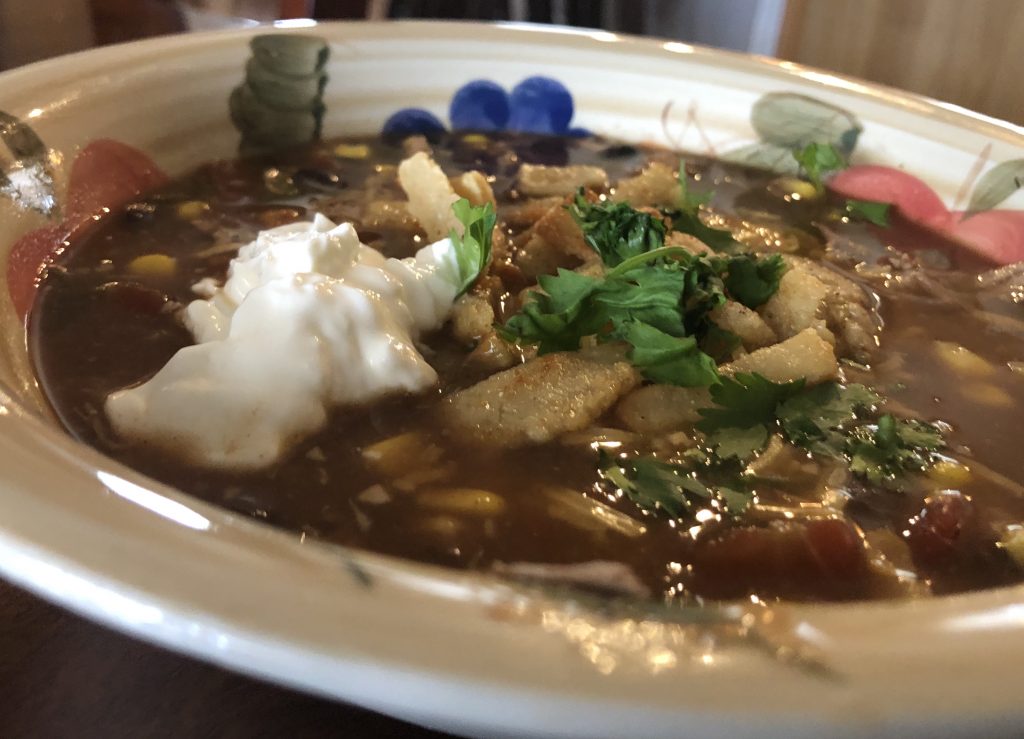 Chicken Tortilla Soup is always a crowd pleaser. When it's a simple recipe like this one; all the better.
Here's what you'll need:
2 cooked boneless skinless chicken breasts shredded
Water to cover chicken
2 cups chicken broth
2 cans diced tomatoes
2 cans black beans including liquid 
2 cup frozen corn or 2 cans corn
1 pkg taco seasoning
Chopped fresh cilantro
2 teaspoons chopped garlic
1 teaspoon spicy sea salt
Simmer chicken in water until cooked through. Remove from water and shred. Return to water and add remaining ingredients.
Simmer to thicken
Serve with fried tortilla strips, fresh cut cilantro , shredded Mexican cheese and a dollop of sour cream
Corn Tortilla Strips
Make tortillas according to Massa package directions. Cut into strips and fry in a little olive oil. Transfer to a paper towel lined dish to absorbed oil. Season with fresh ground sea salt. You can use spicy sea salt for a little more spice.
Note: I prefer homemade tortillas, but packaged ones work as well. Just cut them in strips and fry and season.