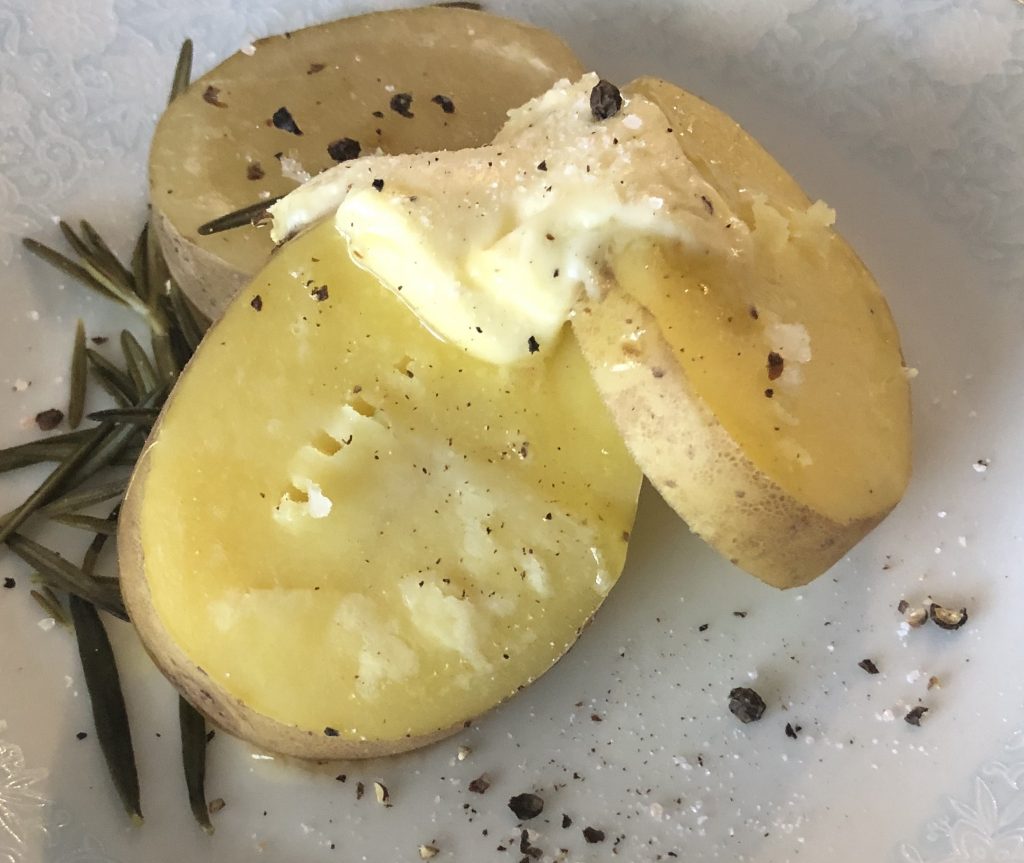 Sometimes the simplest of additions are all it takes to step up the flavors.
Steaming potato slices with sprigs of rosemary on top of them releases a flavor that is delicious.
Once the potatoes are tender remove the rosemary and place the potatoes on a serving tray. Top with real butter and fresh ground sea salt and pepper.

These spuds make an excellent side dish for most any meat, fish or poultry.
TIPS:
Leftover potatoes can be cubed and frozen in a seal a meal bag. They make great additions for soups and casseroles.
CREAM & FRESH CORN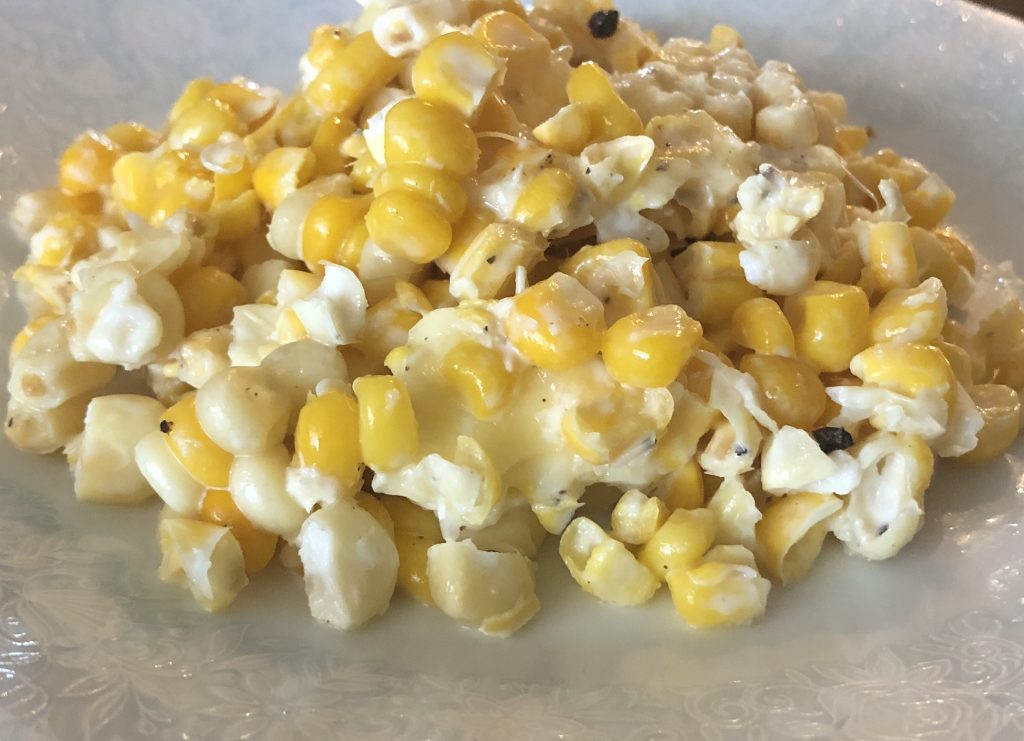 Shuck and wash fresh ears of corn and put whole ears into seal a meal bags and vacuum seal for the freezer. When ready to use the corn, steam a few ears, let them cool and then remove the kernels from the cob. Add about 1/3 cup of heavy cream, 1 table spoon real butter and 1 teaspoon sugar to the corn and heat. Salt and pepper to taste. So Good ?
FRESH BEETS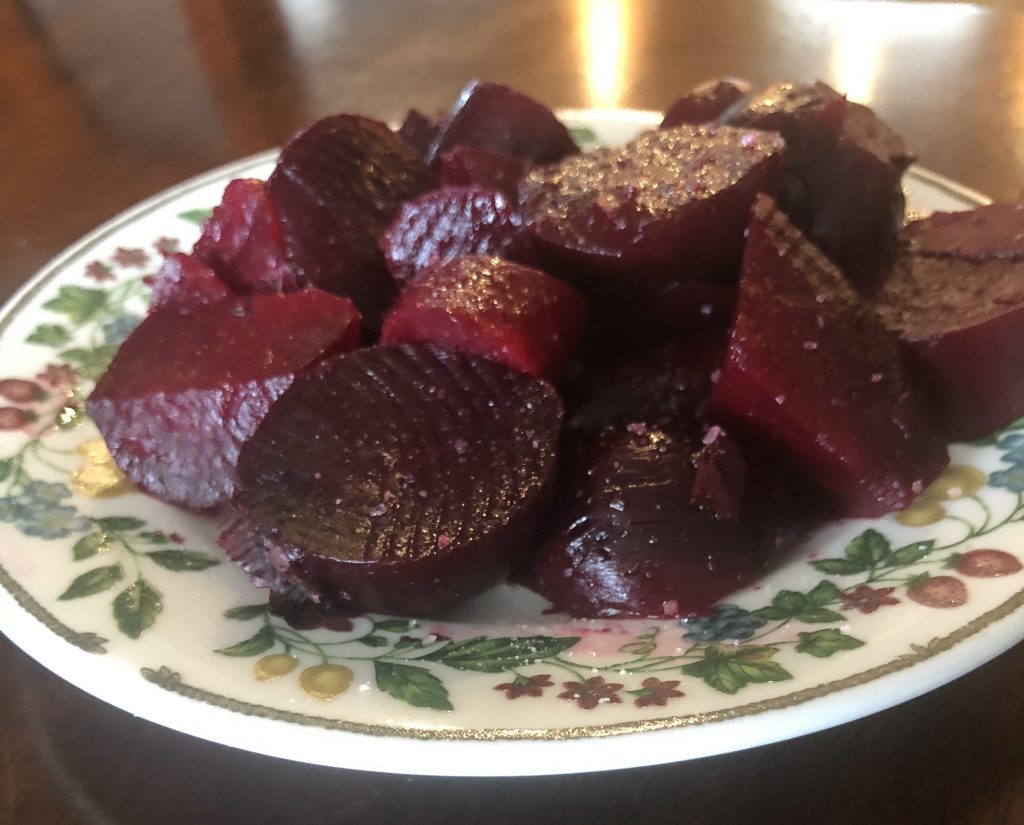 Fresh Beets are sweet and delicious. I love getting fresh beets. I select small ones. Wash the beets and trim on both ends. Place the beets in a large kettle of salt water and simmer on medium high until tender.
Remove beets from the stove. Hold under cold water and the skins will slide right off.
Dice into bite size cubes or slice into rounds. I like to eat them with ground sea salt hot as a side dish or cold as a snack.
TIPS:
Cooked beets freeze well. I seal them in a seal a meal bag.
If you want to use them later for salad topping sliver a hole cooked beet and freeze.