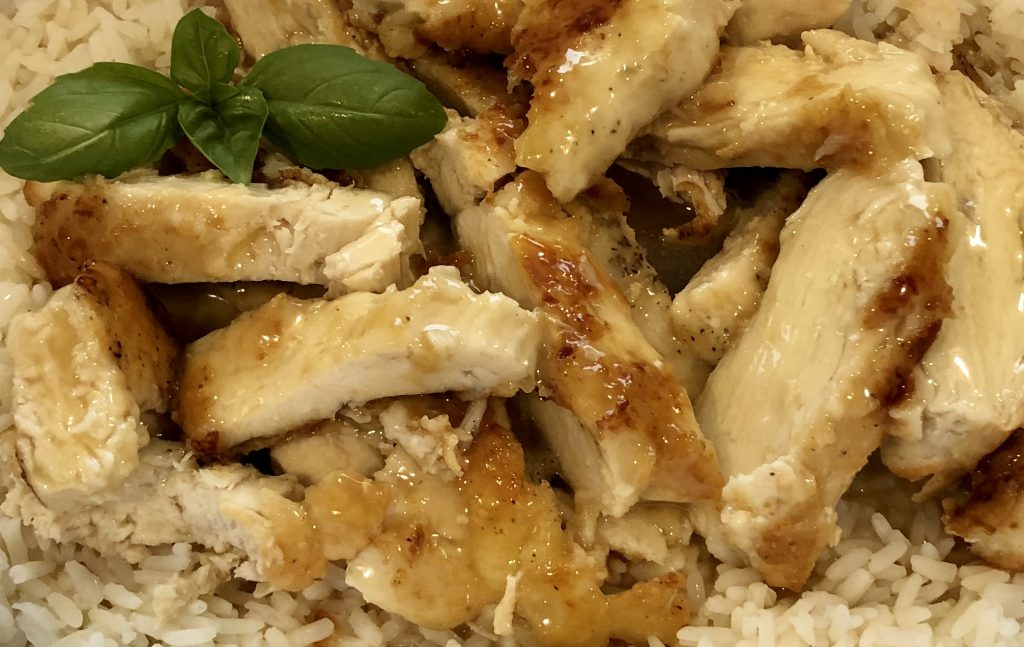 This lemon chicken is so simple, but it taste like you worked on it all day.
Cut 2-3 boneless, skinless chicken breasts in half lengthwise. Using the ridged side of a meat mallet, pound the breast to flatten .
Dry the breasts with a paper towel and then dredge each breast in flour seasoned with lemon pepper.
In a large cast iron skillet heat on high 2 tablespoons of olive oil. Add chicken breast and sear on both sides. Turn heat to medium high and brown chicken so that it is crispy on both sides. Remove from pan and cut into bite size pieces. Set aside.
In the same skillet where you browned the chicken, melt 4 tablespoons real butter and sauté 1 tablespoon minced garlic. Mix in 3/4 cup chicken broth and 1/2 cup lemon juice. Simmer a few minutes to blend flavors. Return chicken to pan with the sauce and heat thru. Serve spooned over white rice.
TIPS:
I usually just use the instant white rice in a boiling bag. Each bag yields 2 cups cooked rice.
You can garnish with toasted sesame seeds.