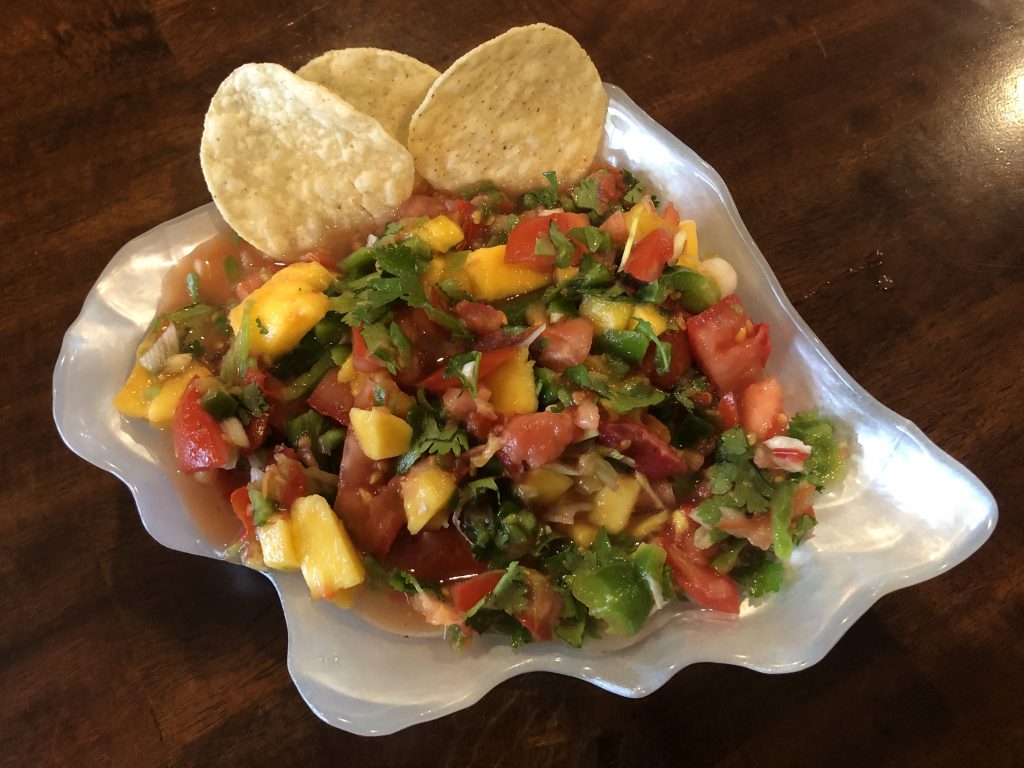 This fresh made salsa is refreshing and not to spicy unless you choose to make it that way.
In a large mixing bowl, combine 3-4 large Roma tomatoes cut into bite sized chunks, 1 whole peeled and cubed fresh mango, 4 green onions chopped, 1 small green pepper chopped, and 2 chopped jalapeños that have seeds and membrane removed. Use kitchen shears to cut leaves off of about 3/4 of a bunch of cilantro and mix into tomato mixture. Mix well and add 2 tablespoons of lime juice and salt to taste. Refrigerate and serve with restaurant style tortilla chips.
VARIATIONS:
If you don't have fresh mango you can substitute 1 cup unsweetened canned mango cubes. Add a little of the juice for extra flavor.
If you like a spicier salsa increase the number of jalapeños to 3 or 4. Make sure to remove the seeds and membrane before chopping or it will be really ?