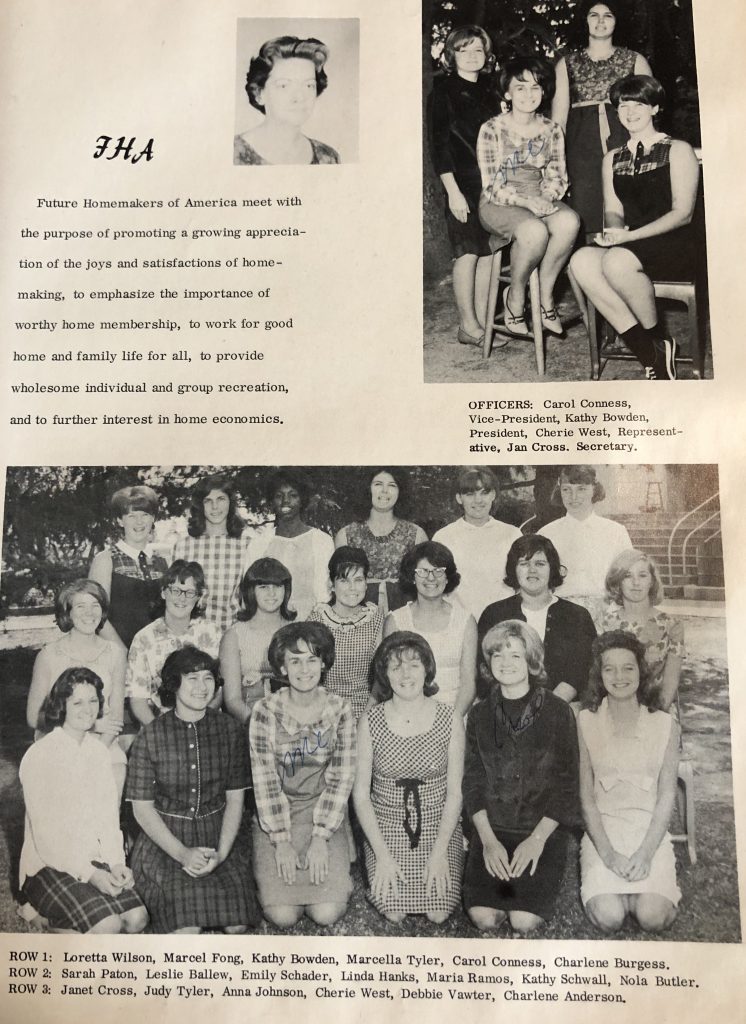 In the 1960's I was a proud member of The Future Homemakers of America. It wasn't my dream to be a homemaker, I had other goals in mind. What I am proud of is that I actually paid attention and learned some valuable lessons in home economics class.
I eventually married, raised children and put into practice the skills our beloved Mrs. Stafford taught to us.
She taught us to cook and she taught us to sew. Thanks to her, I've made prom dresses for my girls, earned a little side money sewing for others and best of all I've evolved into a pretty darn good cook.

Disclaimer: I no longer take in sewing ?
The management skills she taught to us as well as the practical skills she shared have helped me a lot in this lifetime.
It makes me wonder; Whatever happened to Home Ec?
It also got me to thinking that at this time when so many parents are distance educating their kids it may be a perfect time to revisit it.
Why not make Home Economics an at home learning curriculum item?
Today, while home economics courses occasionally pop up in high schools, the language has changed. Instead of home ec, it's usually called something like "Family And Consumer Sciences.
Its good to know they are still teaching some important life skills.