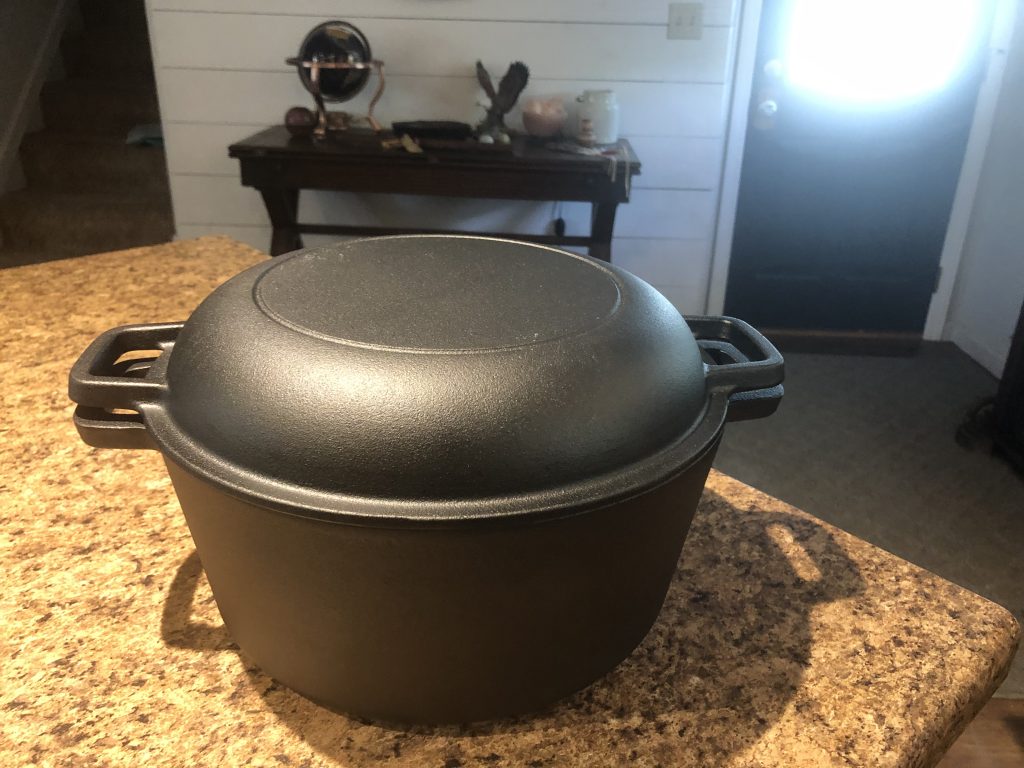 I'm so excited!! My new 2 in 1 Dutch Oven arrived today. You can cook soup, stew, beans and the like in the pot and bake biscuits in the lid.
We're going to have some Dutch Oven Beans and Biscuits any day now.
TIP:
When you get new cast iron of any kind. Always season it before you use it.
It'll likely be advertised as pre-seasoned. Do it yourself anyway.
It's simple. Just rub down the interior of the pot, pan and lids with shortening. Place in a 250 degree oven for several hours.

Remember never use soap on cast iron. Wipe out left over food and then fill the pot with water and boil. Empty water and wipe the pan clean with a paper towel.