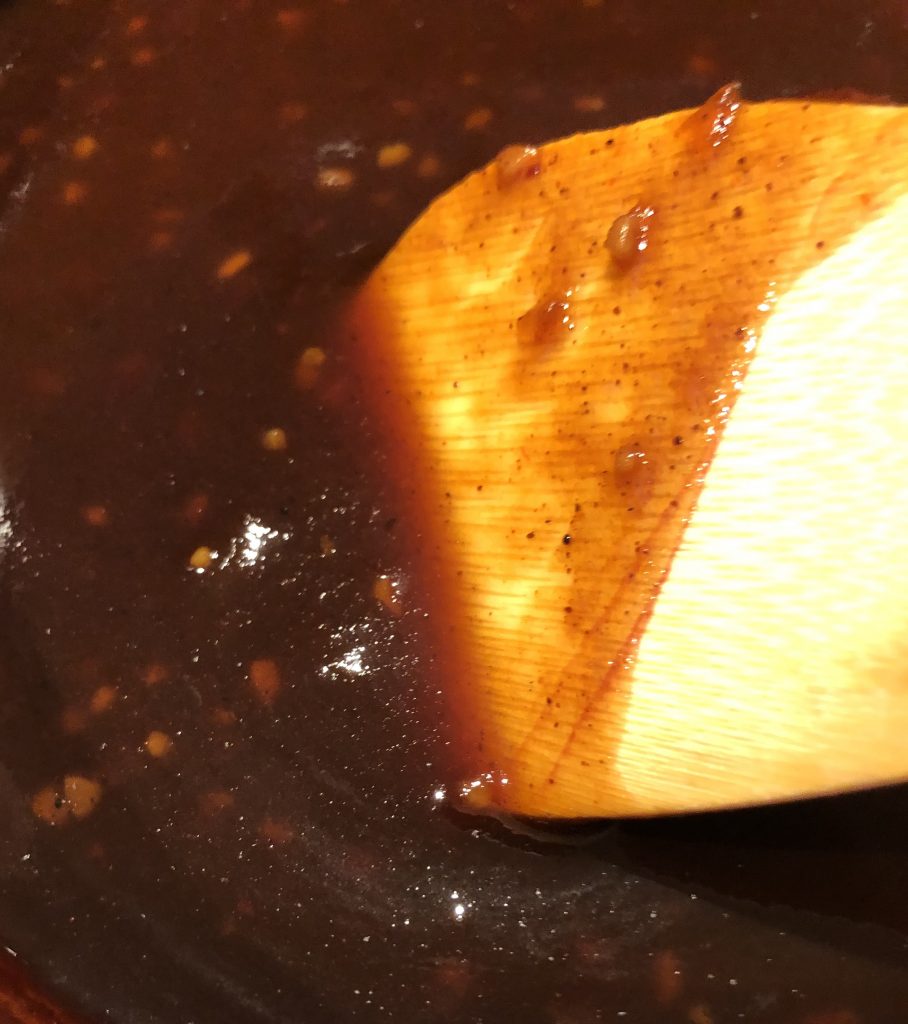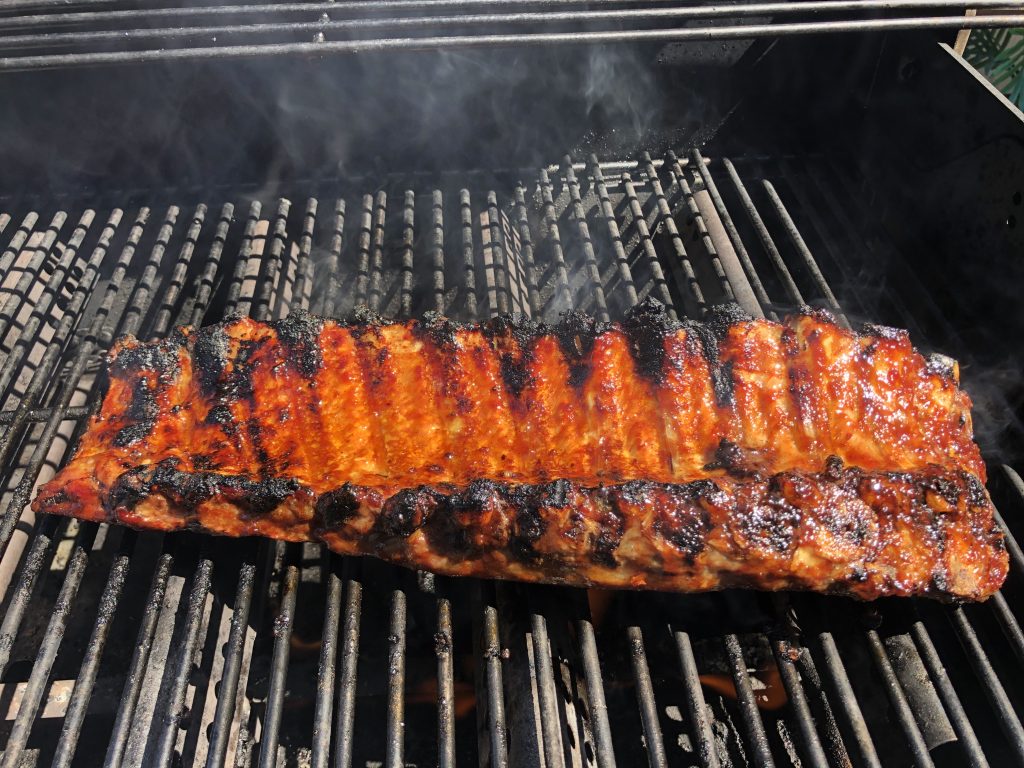 I've been making this sauce for years. It must be pretty good because more than once I've upon request given it as a gift. The beauty of this sauce is that it stays fresh for a long time. Just put it in a container with a secure lid and refrigerate. It'll be ready to use when you need it.

In a medium saucepan combine 2 14oz cans of tomato sauce, 2 cans of water, 1 16 oz bag of brown sugar, 2 tablespoons of Worcestershire sauce, 1 tablespoon chopped garlic, 1 tablespoon fresh chopped white onion, and 1/4 cup vinegar. Bring to a soft boil stirring to melt sugar into sauce. Season to taste with chili powder and hickory liquid smoke. I usually start with 1 tablespoon chili powder and 5-6 tablespoons of liquid smoke.
Turn the heat to low and let it simmer for several hours. The sauce will thicken as it continues to cook. It is best served on chicken or pork.
TIPS:
If you like a little spicier sauce add a dash of red pepper flakes.
If you think it is too sweet add a bit more vinegar to balance it.
If you don't have fresh onion or garlic it's ok to use dried onion flakes and refrigerated garlic.
Splenda Brown sugar can be substituted. It doesn't change the flavor of the sauce and saves a lot of calories.
After the sauce is refrigerated it will thicken even more. Just pop it in the microwave for about a minute to heat before using. That will thin it out a little.
Pork Spare Ribs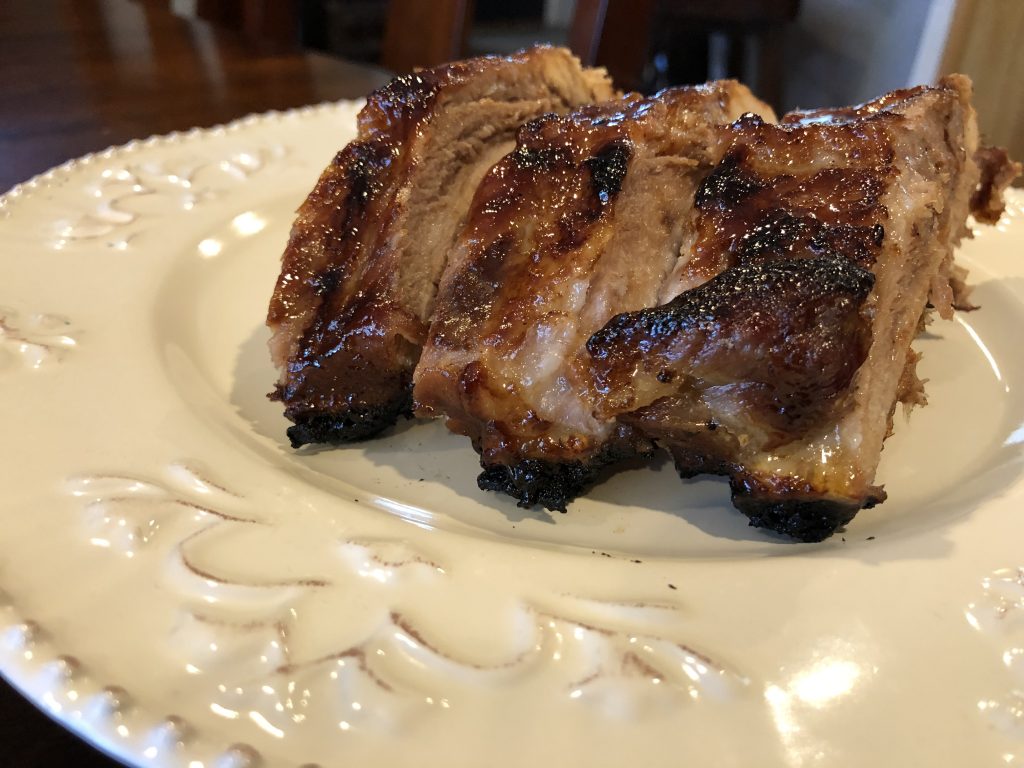 Typically the woman (usually) preps the meats, makes the barbecue sauce and all of the side dishes. Then the 'man' swoops in, lights the grill and throws on the ribs to slather with the homemade sauce. Once he's done this he is usually praised for the excellent BBQ he always serves.
That was my life for a lot of years. Now I still make the sauce, prep the meat and make the sides, but I've learned how to do the grilling too. It's not that tough.
Place a rack of ribs on a rack in a roasting pan and cover them with tin foil. Cook in a preheated 350 degree oven for about 1 1/2 hours. When tender, it's time to grill. I use a propane grill. First I spray the grill with nonstick cooking spray. Light the grill on highest temperature. Place the ribs on the grill and slather with the homemade sauce. Turn the ribs sauce side down and decrease heat to a medium heat. Keep turning and brushing with the sauce until the ribs get a nice char on both sides. Delicious! You can do it!!