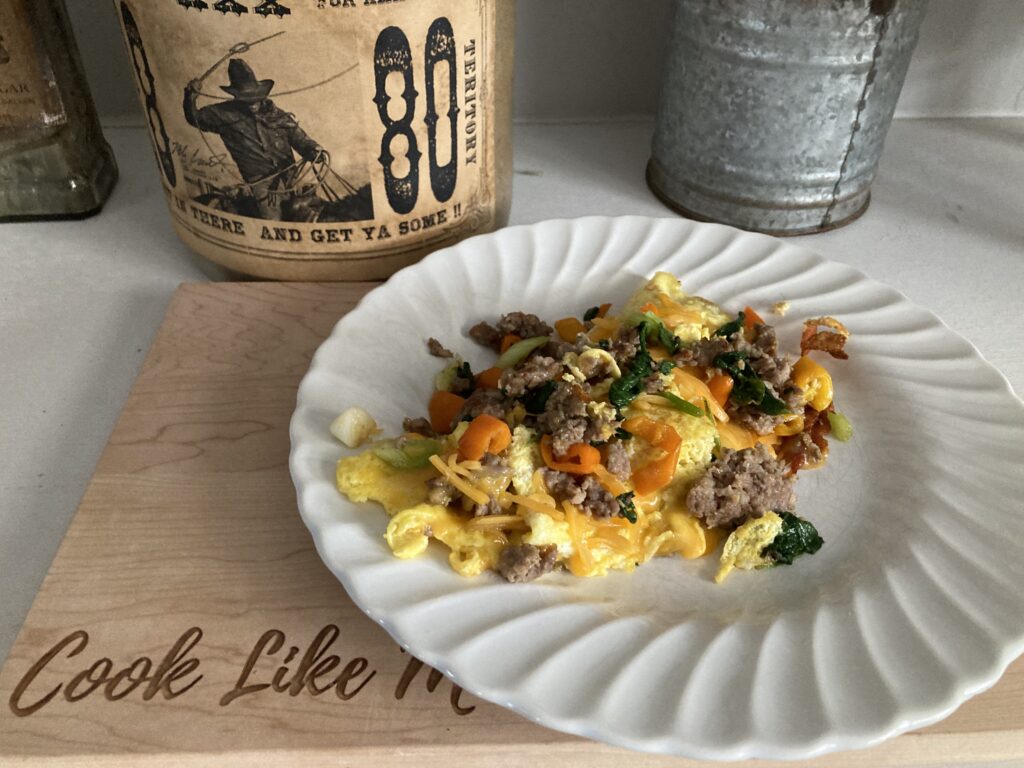 This was a great snowy morning breakfast. Quick, easy and delicious.
Here's what you'll need.
5 eggs
1/4 lb Jimmy Dean Sausage
4-5 multicolor peppers chopped
1 green onion chopped
1 cup fresh spinach chopped
shredded cheddar cheese
Spray a large sauté pan with non-stick spray. Crumble sausage into heated pan and brown. Set aside.
In a second sauté pan melt butter and sauté vegetables. Set aside.
Whip eggs.
Using same pan where vegetables were sautéed, spray with non-stick spray and heat on medium high heat.
Pour in half of eggs. Tip pan from side to side and use rubber spatula to lift edges so that uncooked egg can drain to bottom of omelet. Continue to cook until omelet begins to set.
Combine meat and vegetables. Sprinkle omelet with desired amount of cheese. On one side of omelet spoon on meat and vegetables. Fold in half. Garnish with additional cheese and sausage mixture.
Remove from heat and cover to allow cheese to melt.
Repeat for second omelet. Makes 2 omelets.