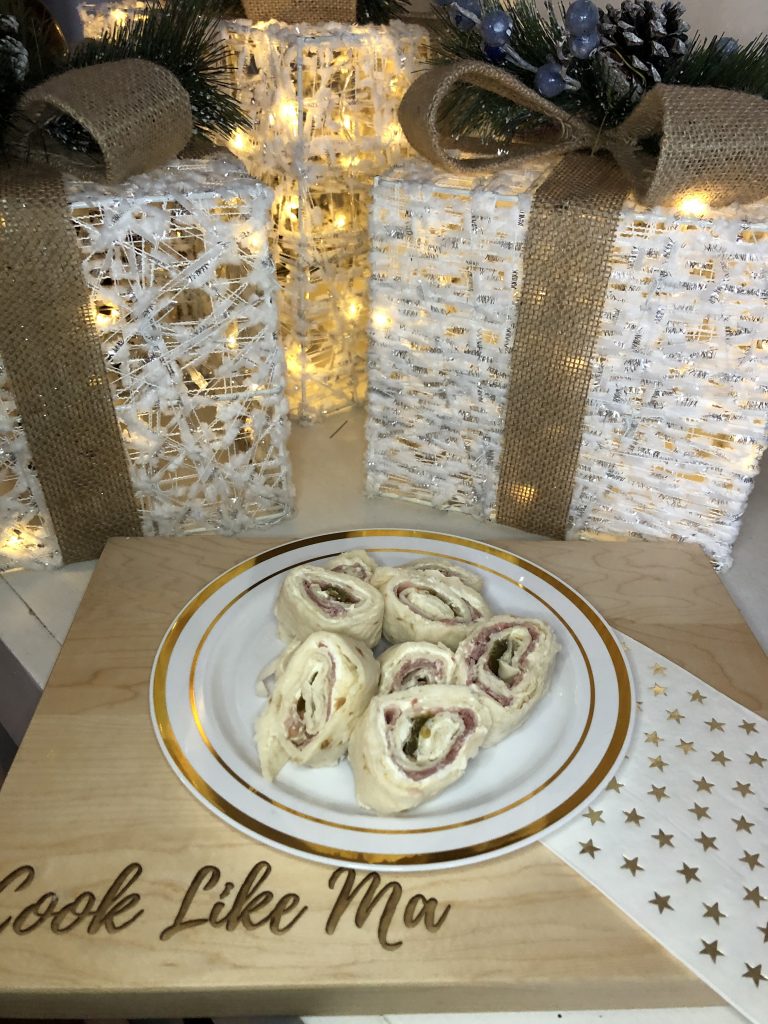 DISCLAIMER
These tasty little treats are not a Cook Like Ma creation. Instead, they are a specialty of Taste Tester Tom. They have become a Craigo Clan holiday favorite.
Here's what you'll need.
1 package of large flour tortillas
1 carton whipped cream cheese
1 large package thin sliced deli ham
1 can pickled jalapeños with stems and seeds removed
Spread a tortilla with cream cheese, add a layer of ham. Slice jalapeños into strips and lay across center of meat. Roll tortilla like a jelly roll. Slice the roll into bite sized pieces.
Serve Cold