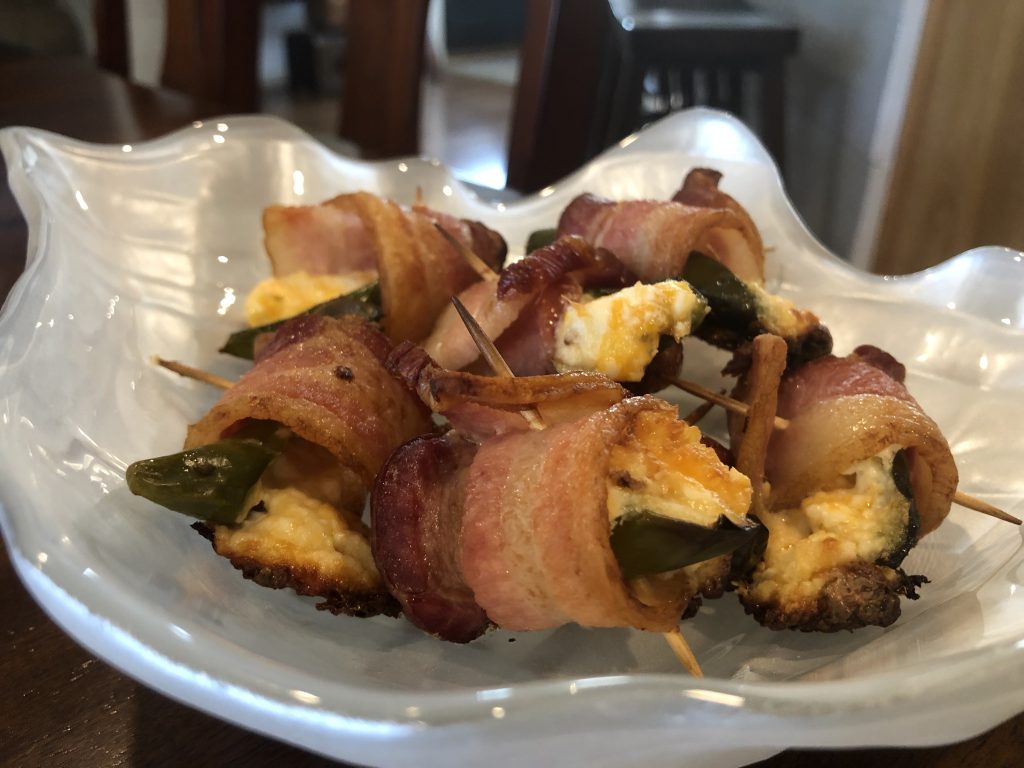 Quick, easy and delicious appetizers, and one of my favorites.
First cut off the stems of 12 jalapeños peppers. Cut the peppers in half lengthwise. Use a small spoon to scrape out ALL of the seeds and membranes inside the peppers. Fill each peppered with a spoonful of a mixture of softened cream cheese and shredded cheddar and jack cheese. Use 1 block cream cheese that is softened. Pre-softened wouldn't work as well. Mix well with 1 1/2 cup shredded cheese.
Cut 12 strips of bacon in half. Lay a filled pepper cheese side up across the center of the half strip of bacon. Bring the end of the bacon furthest from you to the center of the pepper. Roll the bacon completely around the pepper and secure with a toothpick.
Place the peppers on a cookie sheet that has been sprayed with non-stick spray in a pre-heated 400 degree oven for 25 minutes.
Serve warm.
TIPS:
Wear disposable gloves when you are working with the raw jalapeños. Nothing worse than rubbing your eye with jalapeño on your hands!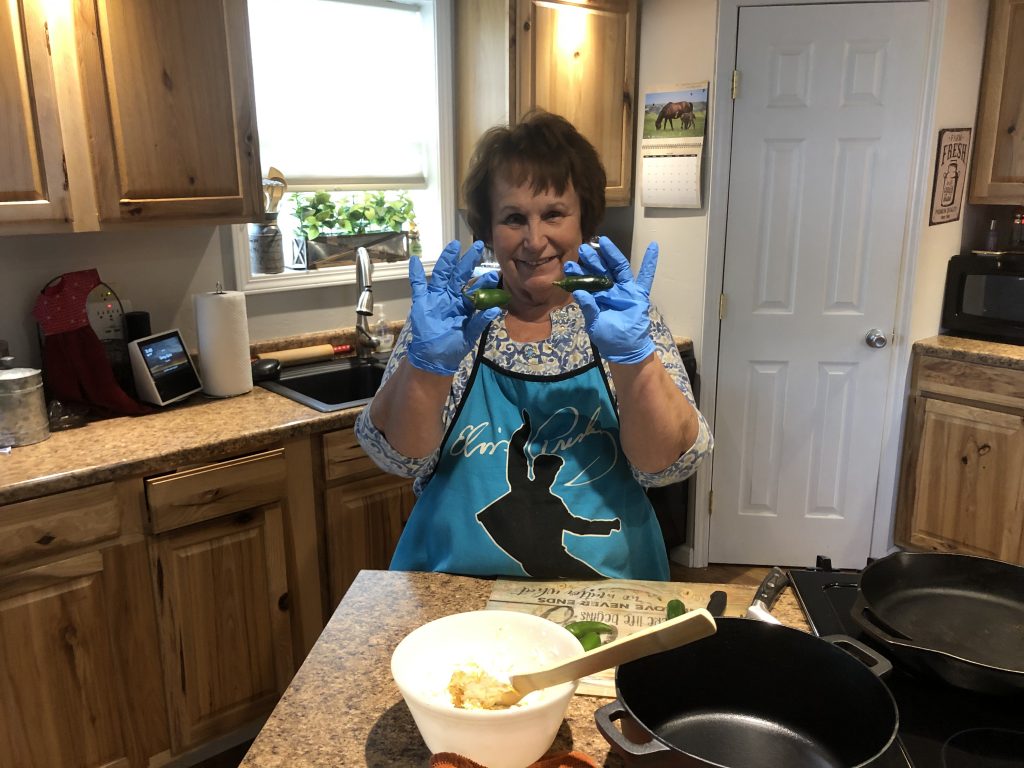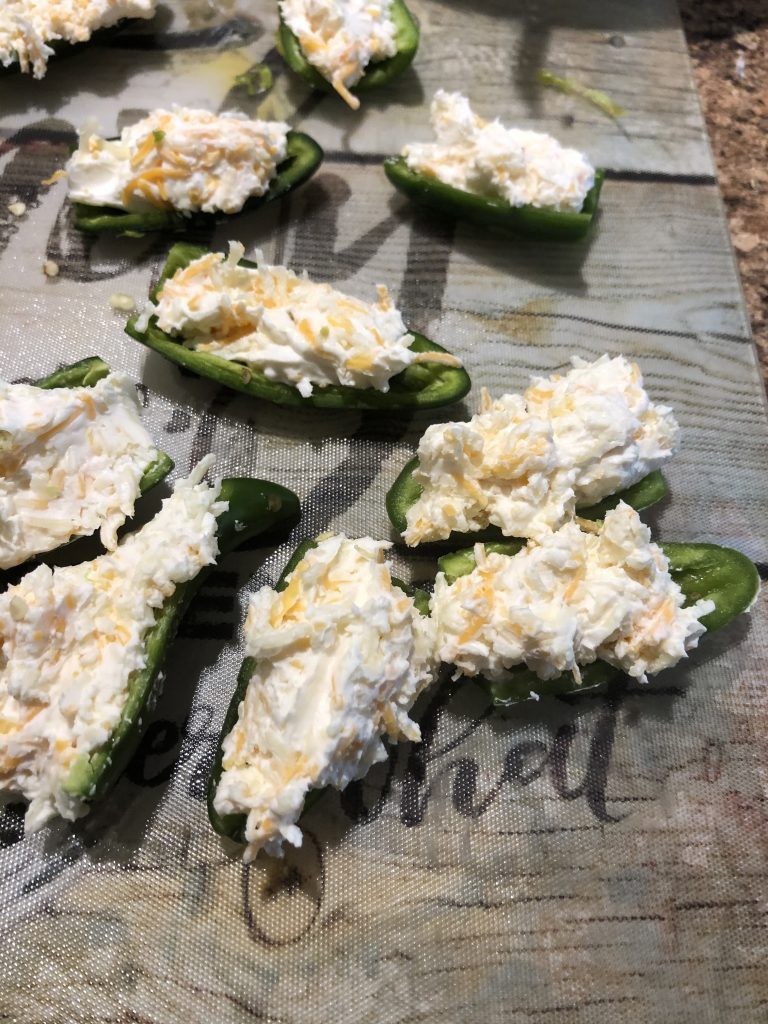 VARIATIONS:
Use any kind of shredded cheese you like.